Decommissioning Spending May Skyrocket 540% to $210 Billion
|
Friday, December 02, 2016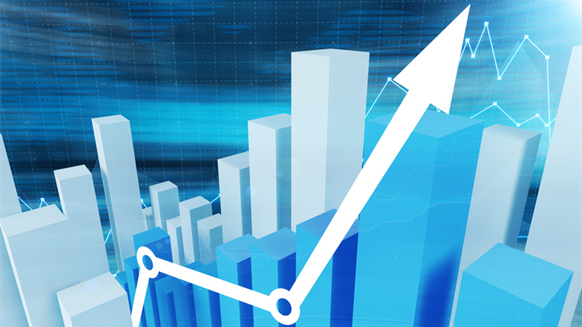 With more than 600 projects expected during the next five years, decommissioning in the global offshore industry is heading for a perfect storm, says study author.
Decommission spending for aging offshore oil and gas assets is on track to increase dramatically from $2.4 billion in 2015 to $13 billion each year by 2040, according to an IHS Markit study.
Currently, the industry decommissions an average 120 projects around the world. During the next five years alone, more than 600 projects are expected to be decommissioned in the UK, Norway, the U.S. Gulf of Mexico and Australia. Within that time, Europe will absorb about 50 percent of the spending as major offshore structures in the North Sea are removed. An additional 2,000 projects are targeted between 2021 and 2040 – amounting to a price tag up to $210 billion.
Bjorn Hem, senior manager of IHS Markit upstream costs and technology service and one of the study's authors, said increasingly stringent regulations are coming online at the same time the industry has an abundance of end-of-life structures. What's more, he said, there are no dominant decommission players, which leaves services fragmented and costs unpredictable.
"In terms of decommissioning, the global offshore industry is heading for a perfect storm," he said in the report.
As offshore exploration and production (E&P) has ventured into deeper water and harsher environments, removing the structures is more complex. Decommissioning bills can reach the billions of dollars and take years to complete – with no return on investment.
"The effective decommissioning of offshore platforms, subsea wells, and related assets is one of the most important business challenges facing the oil and gas industry today and in the future," said Bill Redman, senior director of upstream costs and technology commercial strategy at IHS Markit. "Decommissioning represents a considerable shift in terms of sustainable business planning for most operators."
Within the next two years, decommission spending is expected to exceed capital expenditures, according to a Wood Mackenzie report. As a result, oilfield engineering could increase its focus on hiring staff for these projects.
Royal Dutch Shell said in May the 10-year decommissioning of its Brent oilfield in the North Sea is likely to create and sustain thousands of fill-time U.K. jobs ... for years to come."
Generated by readers, the comments included herein do not reflect the views and opinions of Rigzone. All comments are subject to editorial review. Off-topic, inappropriate or insulting comments will be removed.