BP Greenlights $9B Mad Dog Platform Design
|
Thursday, December 01, 2016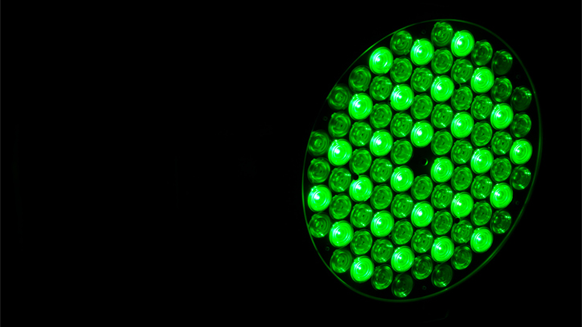 Efforts to simplify the second Mad Dog platform design will allow the project to be profitable at current or lower oil prices.
BP plc will move forward with the second production platform of its Mad Dog project after its efforts to simplify and standardize the platform's design reduced the project costs by 60 percent to $9 billion.
The decision shows that major deepwater projects can still be economic in a low oil price environment in the United States if they are designed in a smart and cost-effective way, Bob Dudley, BP Group Chief Executive, said in a Dec. 1 press statement.
In 2013, BP and its partners BHP Billiton and Union Oil Company of California, a Chevron U.S.A. Inc. affiliate, opted to reevaluate the project after an initial design proved too complex and costly. Now, the project is expected to be profitable at or below current oil prices.
The new design will be similar to that of BP's Atlantis platform, BP spokesperson Jason Ryan told Rigzone. Atlantis is one of BP's major Gulf production hubs, and not far from the Mad Dog facility. BP operates four large production platforms in the U.S. Gulf – Atlantis, Mad Dog, Thunder Horse, and Na Kika – and holds non-operating interests in the Mars, Mars B, Ursa and Great White production hubs.
The project team "showed tremendous discipline and arrived at a far better and more resilient concept that we expect to generate strong returns for in years to come, even in a low oil price environment," Richard Morrison, president of BP's Gulf of Mexico business, stated in the release.
Located in the Gulf of Mexico, Mad Dog is estimated to hold more than 4 billion barrels of oil equivalent. The second Mad Dog platform will be moored about 6 miles southwest of the existing Mad Dog platform. Located in 4,500 feet of water about 190 miles south of New Orleans, La., the existing Mad Dog platform can produce up to 80,000 gross barrels of oil and 60 million gross cubic feet of natural gas per day.
Production from the new floating production platform is scheduled to begin in 2021. The platform will be capable of producing up to 140,000 gross barrels of crude oil per day from up to 14 production wells. The platform also will have capacity for water injection.
BHP Billiton, which holds 23.9 percent interest, and Chevron, on behalf of 15.6 percent interest owner Union, are expected to make a final investment decision in the future, BP said in the release.
Discovered in 1998, Mad Dog's first platform started producing in 2005. The initial Mad Dog platform included a truss spar floating platform equipped with facilities for simultaneous production and drilling operations. Appraisal drilling in the field in 2009 and 2011 doubled the resource estimate, creating the need for another platform at the field, BP said in the release. Mad Dog spans several blocks in the southern Green Canyon area of the Gulf, including Green Canyon Blocks 825, 826, 738, 739, 781, 782 and 783.
Earlier this fall, oil and gas company executives said at a conference that the deepwater oil industry is not dead, even after the brutal drop in oil prices in recent years. But activity will focus on regions such as Brazil and the Gulf of Mexico where resources are large and costs low.
Generated by readers, the comments included herein do not reflect the views and opinions of Rigzone. All comments are subject to editorial review. Off-topic, inappropriate or insulting comments will be removed.