OPEC Crude Cut Could Push Oil to $75 Per Barrel in 2017
|
Thursday, December 01, 2016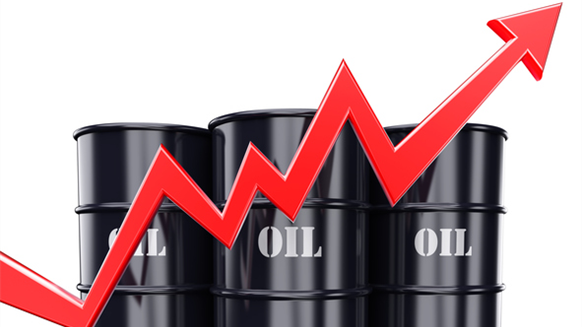 OPEC agrees to slice its oil production by more than 1 million barrels per day beginning Jan. 1, raising market hopes and commodity prices.
But there are other issues to consider that may alter OPEC's scope. In the short term, how U.S. shale producers respond will be a factor. The adherence of other non-OPEC producers can also have a role, said Michael Burns, a global energy partner at Ashurst LLP.
Without a doubt, OPEC still has influence, Burns said. And part of what makes this deal remarkable is that it shows the cartel is willing to change course.
"The idea before was to produce as much as possible and now, it's not to produce as much as possible," he said.
But ascertaining OPEC's impact is weeks, months – even years – away, Burns said, as normalized inventories move the level of oil prices.
"If that level is enough for some of the shale producers to make money, then they may well turn the taps on and you may see an adjustment to the price," he said. "It's only then that we'll be able to see the power that OPEC has. To take the logic on, if shale depressed the price again, then OPEC would have to cut further, and the question is, would they be prepared to do that?"
The initial reaction from the oil market was to jump about 8 percent – tantalizingly, just slightly above the $50 per barrel mark – but it won't necessarily last.
"It's a big increase on a daily basis, but the point is, that's only back to the level it was when the conceptual deal was announced in Algiers a couple of months ago," Burns said. "I'm not sure that what is happening here is going to make a remarkable difference going forward. But I think it does hopefully give a bit of stability – at least in terms of knowing where OPEC stands."
Showing that OPEC is prepared to reduce supply sends out a strong signal to give stability to prices.
"But I don't think it gives the signal that we need to see $70 prices tomorrow," Burns said. "I suspect it may give stability for a period rather than any rapid increase."
1
2
View Full Article
Generated by readers, the comments included herein do not reflect the views and opinions of Rigzone. All comments are subject to editorial review. Off-topic, inappropriate or insulting comments will be removed.