Jittery Market Watches as OPEC Mulls Production Deal
|
Tuesday, November 29, 2016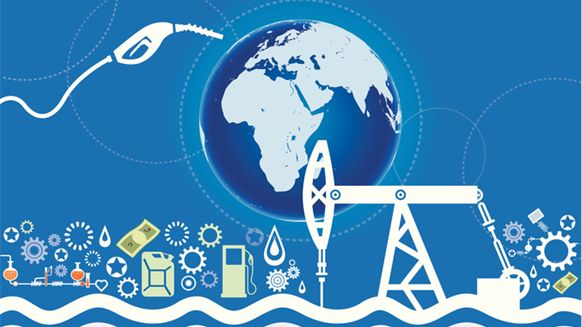 Conviction wanes on expectation of a production agreement as the crude oil industry nervously watches OPEC's rhetorical shifts leading up to Nov. 30 meeting.
Despite deep divisions playing out in the headlines ahead of a crucial meeting in Vienna, sentiment toward the Organization of the Petroleum Exporting Countries (OPEC) reaching a production deal is tilted toward optimism.
"Our bias remains that OPEC can cobble together a paper agreement likely lasting for six months," analysts at Morgan Stanley said in a research note. "At this point, even OPEC is unsure of the outcome."
But analysts note there is significant pressure on the cartel to do something.
"This downturn has gone on way longer than anybody anticipated, so the incentive to come up with something has increased over time," said Andrew Slaughter, executive director at the Deloitte Center for Energy Solutions.
Still, getting every OPEC member to agree to a cut will be a challenge. But if Saudi Arabia can see that its OPEC neighbors will move on something to demonstrate the country isn't the only one to make a sacrifice, a deal is likely, he said.
"It's not super complicated," Slaughter said. "It is in everybody's interest to send a signal to the market that the supply overhang is going to tighten up, and that's as true for Iran and Iraq as it is Saudi Arabia."
The International Energy Agency has reported that OPEC is producing 33.8 million barrels of oil a day as a group. OPEC said in September the goal is to drop that volume between 32.5 million barrels per day (MMbpd) and 33 MMbpd.
OPEC probably won't implement a pro rata cut across all members, said David Pursell, managing director and macro research chief at Tudor Pickering Holt & Co. (TPH). Production in Iran and Iraq has been down and between those countries and Saudi Arabia, 55 percent of OPEC's oil is produced. Nigeria's production has been battered by militants. Venezuelan and Libyan production has been disrupted.
Simultaneously as OPEC is considering a cut or freeze, those nations with handicapped production want to increase, adding a new accommodation to OPEC's hunt for a solution. Pursell said it will probably come down to a cut by a small number of producers, and the other countries will freeze their production.
"The details matter," he said.
The meeting will have significant implications for the pace of the global oil market, TPH said in a note to investors. The analysts posed three scenarios:
Success – OPEC cuts production to its September goal, and non-OPEC nations hold production. By mid-2017, the market would improve.
Not-so-much – Only Saudi Arabia cuts its production. Inventories don't return to normal until late 2017.
Tuck-and-roll – There is no agreement at all. Saudi Arabia grows frustrated and increases its production by 1 MMbpd, which delays a sure recovery until 2018. It's unlikely, but not off the table.
Morgan Stanley said a strong announcement from OPEC to make a meaningful cut could lift oil to more than $50 per barrel. But recent commentary from Saudi Arabia and Russia suggest that failure remains an option in Vienna. Failure would almost certainly means oil prices would break below $40 per barrel, the analysts said. It would be a hit to prices, but not as severe as some predicted.
"This negative price outcome is also understood by OPEC, which keeps out bias toward a deal announcement, even if the plans for executing that deal remain elusive," they said.
At energy investment bank PPHB, managing director Allen Brooks said OPEC's influence on global markets is diminishing, but it continues to handle the important job of synthesizing the voices of several crude oil producers into one.
1
2
View Full Article
Generated by readers, the comments included herein do not reflect the views and opinions of Rigzone. All comments are subject to editorial review. Off-topic, inappropriate or insulting comments will be removed.