Outlook: Sidelined Capital Gains Confidence to Fuel 2017 M&A
by Deon Daugherty
|
Rigzone Staff
|
Tuesday, November 29, 2016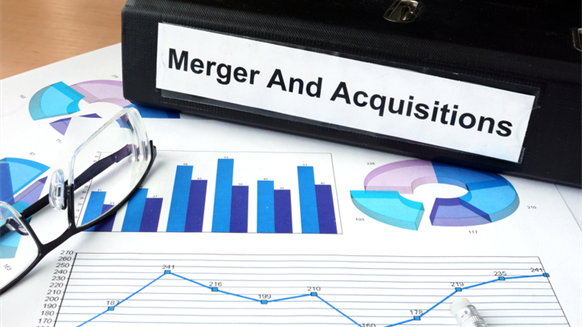 Buyers weighing the odds decide to open their wallets based on notion seller prices will never be better for certain oil-producing assets.
Editor's Note: This is the second in a series of stories examining the oil and gas business outlook for 2017.
Oil and gas asset buyers, clinging tightly to their pocketbooks during the last 18 months of the downturn, are loosening the purse strings in the apparent belief that the worst may finally be over.
Capital has been building on the sidelines – by some estimates, to a haul of up to $1 trillion – but without a clear idea on commodity prices and how they will drive exploration and production (E&P), investors and companies alike have been slow to engage in mergers and acquisitions (M&A).
Deal-making came to a halt as oil prices continued to descend. In May, an estimated $110 billion worth of assets were up for grabs, but with uncertainty in the market, there were no takers.
But with crude prices lingering close to $50 per barrel, M&A is returning to the market – with more to come. An EY survey found that almost half of the 100 private equity (PE) firms questioned intend to make acquisitions by the first half of 2017.
"There's been pools of capital building, but sitting on the sidelines, waiting to jump in," said Brian Williams, managing partner at investment banking and financial restructuring firm Carl Marks Advisors.
Williams said the deal-making is beginning to run through several sectors of the industry. E&P players in the Permian Basin are buying and selling lucrative assets. The midstream sector has already seen a notable improvement in private equity-backed transactions. And assets are trading hands even on the embattled oilfield services side.
The merger of a GE Oil & Gas unit with Baker Hughes Inc. is a $30 billion deal expected to close in 2017. Wood Mackenzie's Jonathan Garrett said more deals of that caliber will support better pricing for OFS players as activity picks up.
It's not a deep level of activity in oilfield services (OFS) yet, Williams said, but there are enough players out there that recognize there is value to be found.
"Their thesis is, you'll never be able to buy it cheaper," he said, explaining that there is enough confidence in the market that some buyers are willing to pay a bit more than they'd like now because they expect that in six months, a firmer recovery may double those prices.
Andrew Slaughter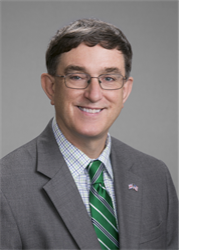 Executive Director, Deloitte Center for Energy Solutions
In short, if a buyer truly believes a recovery is coming, now is the time get serious about making acquisitions.
With M&A deals reaching their lowest point in five years during the first half of 2016, the "lower for longer" mantra of the downturn took a bite out of the industry. But there is an uptick taking shape at the end of the year that is expected to grow in 2017, said Andrew Slaughter, executive director at the Deloitte Center for Energy Solutions.
"It's linked to the price story," Slaughter said. "Buyers want to buy at the bottom of the market, and sellers are more optimistic. Going forward, if we get into a recovery phase, we will see M&A unlock. And I think we're already seeing it in an embryonic way.
Generated by readers, the comments included herein do not reflect the views and opinions of Rigzone. All comments are subject to editorial review. Off-topic, inappropriate or insulting comments will be removed.
MORE FROM THIS AUTHOR
Deon Daugherty
Senior Editor | Rigzone