Military Veterans Bring Valued Mindset, Skillset to Oil, Gas Industry
by Deon Daugherty
|
Rigzone Staff
|
Monday, November 28, 2016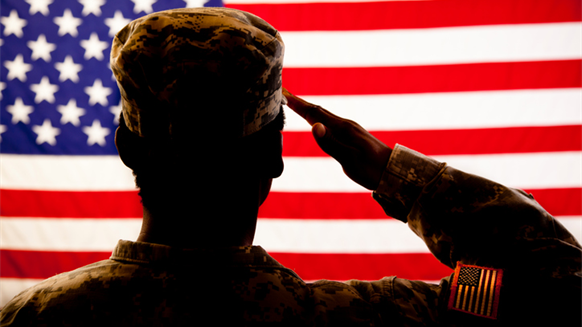 Ideal Employer Survey: Training in the US military prepares workers for grueling schedules, diverse cultures and the urgency of mission control.
From the chairman of the board to the worker on the rig, veterans of the United States military are finding their experience befits a career in the oil and gas industry.
At Dominion Resources Inc., president and CEO Thomas Farrell II was born on an Army base into a family of servicemen. His grandfather served in World War I. His uncle died in Italy. His father went to Vietnam.
Thomas Farrell II
Chairman, President and CEO, Dominion Resources Inc.
"I saw first-hand both the pride in national service and the toll that service extracts from individuals and families," he said in a recent commentary for the Troops to Energy partnership, an organization that matches veterans with civilian jobs in energy.
As part of the program, Dominion and other companies build flexibility into their hiring practices to teach veterans a trade or skill through apprenticeships and on-the-job training. Formal mentoring and veterans' networking groups are also important. About 20 percent of Dominion's new hires are veterans, he said.
U.S. Navy veteran Lisa Tobias is the Offshore Personnel Manager at Helix Offshore Solutions Group, where she routinely applies skills she developed in the military to her civilian life. Tobias spent seven years in the U.S. Navy as a religious program specialist, serving both Navy and U.S. Marine service members. In that role, Tobias supported clergy and congregation members of all faiths, and provided personal security to the Navy chaplain in combat situations.
She developed skills for working with people of all cultures and backgrounds, as well as the logistics of moving personnel across the world. Following the regulatory and reporting nature of the business – as well as its urgency – is second-nature now.
"Energy is a great fit for many veterans transitioning out of the military because they are moving out of their respective military branches as highly trained and skilled individuals who possess a wide range of technical, logistical and administrative skills required for this industry," Tobias said. "It is a plus for the industry as well because they also benefit from these individuals. The industry knows that these personnel have a certain drive, are dependable and can be relied upon to complete the job safely, efficiently and professionally."
U.S. Navy veteran John Tobias – who met his wife, Lisa, during their time in the service – worked his way up in energy from rigger to ROV (remotely operated vehicle) supervisor.
"What I took away from the Navy was a work ethic and drive to never be satisfied with my position. A desire to be the best at whatever it is that I do," Tobias said. "What makes the oil industry such a good fit is that it allows me to provide for my family. It is an industry that allows all types of people to come together for a common goal. With or without a college degree, a man or woman can put in a hard day's work and receive a good day's wage. It is those hard days and good wages that have made me able to give my family the life that we never would have had otherwise."
Programs that assist veterans in making the transition from military to civilian life are critical to their success, said Dan Clark, managing partner at Houston-based Energy Headhunter.
"Usually when people come out of the military, they're trying to rework resumes so that they make sense to civilians," Clark said. "Frequently what [hiring managers] see is what they're interested in, but it's camouflaged in some gobbledygook, you don't understand it."
A veterans' coordinator can translate that real life, military service experience into the needs and desires of the various operating divisions of the company, Clark said. And much of that experience converts into a solid oil and gas skillset, he added.
Veterans "come from an organization – the military – that is very mission-oriented. Energy companies are the same way," he said, adding that both work on a 365-day a year, 24 hour a day schedule. "You don't close an Air Force base for the holidays."
More than ever, oil and gas companies are recognizing the connection between a strong workforce and military veterans' offerings, Clark said.
Veterans Work Ethic
Murali Kuppuswamy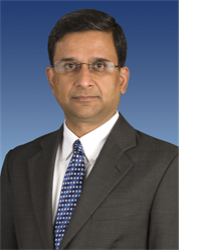 Chief Human Resources Officer, Baker Hughes Inc.
For its inaugural Ideal Employer Survey, Rigzone questioned 8,466 oil and gas professional around the globe about what matters to them in choosing where to work. One section of the survey asked participants which companies most value military experience.
Houston-based Baker Hughes Inc. took the No. 8 slot on the list. Murali Kuppuswamy, chief human resources officer, said veterans possess key skills, among them: outstanding work ethic and discipline, perseverance, courage and commitment to team success. More than 7 percent of Baker Hughes' U.S. staff has a military background.
"Hiring veterans is an important part of building a high-quality workforce and is an equally important part of living our purpose – enabling safe, affordable energy, improving people's lives," Kuppuswamy said. "It is also a way of expressing our gratitude for the services veterans provide to our country."
Oilfield services giant Schlumberger Ltd took the No. 6 spot on the Rigzone list.
"Former service members have great attention to detail, and the ability to consistently deliver results under pressure, no matter where they are working. Their experiences working far away from home for long periods of time help to prepare them well for life in this industry," said Nick Tran, Schlumberger's veteran programs manager.
Nick Tran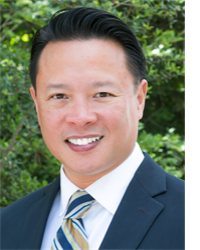 Manager, Veteran Programs, Schlumberger
"In Schlumberger, the success of projects relies on an individual's ability to work well with people from many different backgrounds as part of a diverse team – this group often demonstrates great expertise in this area. In addition, the oilfield services industry and the military share a passionate commitment to safety."
Helix's Lisa Tobias said companies can often find veterans looking for work in the energy industry through targeted job fairs, which Tran said Schlumberger attends.
"However, as part of our culture of supporting the communities where we live and work, we are also involved with local veteran communities," Tran said.
"This is currently most clearly demonstrated in the U.S. where we regularly participate in community outreach and service projects such as home repair, disaster relief efforts, and sponsorship with non-profit organizations supporting veterans. We also have an active Veteran Engagement Team (VET) within our North America organization. As we move into 2017, we are looking to expand both our internal and outreach activities further."
Generated by readers, the comments included herein do not reflect the views and opinions of Rigzone. All comments are subject to editorial review. Off-topic, inappropriate or insulting comments will be removed.