Will Oklahoma Earthquakes Spur Technological Innovation in Oil, Gas?
by Karen Boman
|
Rigzone Staff
|
Thursday, November 24, 2016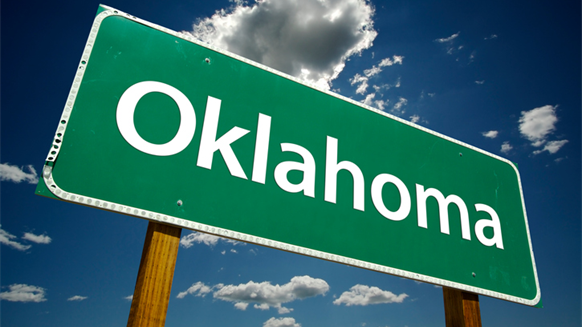 Oklahoma wants to give oil and gas producers regulatory space to find innovative alternatives to disposal well injection, but will cost prove a roadblock?
Sufficient evidence now exists linking earthquakes in Oklahoma and injection of oil and gas wastewater into disposal wells. But the research to understand induced seismicity well enough for the state to be proactive, and not reactive, is not complete. The state of Oklahoma faces another challenge: how to not hinder growth in the state's oil and gas industry while protecting its citizens and towns from damaging earthquakes.
In a recent presentation, Oklahoma's first Secretary of Energy and Environment Michael Teague said that the state is "seeking to create the regulatory space" that will allow oil and gas companies room to find innovative ways to treat the salty water produced from oil wells. The state is not looking to tell companies that they can or can't inject wastewater, nor that they have to reuse a certain percentage of produced water.
Due to the budget shortfall facing Oklahoma, Teague said that no financial incentives such as tax breaks for using water treatment technology could be offered.
Michael Teague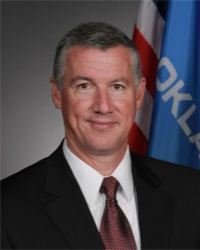 Oklahoma Secretary of Energy and the Environment
"We not mandating a particular approach, but letting companies figure out the right solutions with the right environmental protections," Teague told attendees at the Society of Petroleum Engineers Gulf Coast chapter meeting in Houston Nov. 16.
So far this year, the number of earthquakes of 3.0 magnitude or more in the state stands at 582, a decline from the more than 900 earthquakes that shook Oklahoma in 2015. Teague attributed the decline to the reduction of Arbuckle formation disposal well injections in the central part of Oklahoma.
Historically, producers have injected saltwater that came to the surface with oil production because it was a cheap solution. But the surge in earthquakes in the state has prompted the Oklahoma Corporation Commission (OCC) at times to shut-in disposal well activity or restrict the amount of wastewater injected in these wells.
Not all Arbuckle disposal wells are causing an issue, OCC spokesperson Matt Skinner told Rigzone. Instead, the state now believes that Arbuckle wells in a 15,000 square mile area of interest stretching from northwest to central Oklahoma to around Cushing, Oklahoma are the main source of earthquakes. OCC has taken action on 700 Arbuckle disposal wells in this area of interest; the state has 4,000 disposal wells altogether. About 1,000 of these wells are Arbuckle disposal wells. At any one time, 3,200 disposal wells might be operating.
To address induced seismicity, OCC no longer approves new Arbuckle disposal wells in this area of interest, and has implemented volume reductions and shut-ins of these wells. Areas such as Pawnee and Cushing, which have seen significant earthquakes, have been restricted even more. As a result, OCC has reduced the amount of wastewater injections by 800,000 barrels per day, Skinner said.
Over the past three years, the state has pursued research, technology, regulations and communications to address the earthquake issue, Teague said.
"Bringing the right people from industry, regulators and academics together into a room to talk, instead of throwing rocks at each other, has helped Oklahoma reduce the amount of earthquakes related to disposal well injection," Teague commented.
While the number of earthquakes has dropped, the intensity of earthquakes still occurring has grown. The town of Pawnee, Okla., experienced a 5.6 magnitude earthquake on Sept. 3 of this year. Even in areas where volumes of produced water injections have been reduced, earthquakes are still a problem, Teague said, adding that the research into the cause of these quakes is not complete. The beauty and hard part of independent research is that all the data must be brought together to fully understand what's happening.
One move the state took was to increase reporting requirements for disposal well injection. As a result, data was reported weekly, not annually, swamping the OCC with data and no system to deal with the data, Teague said. To address the issue, a new electronic system was created to compile disposal well data. Funding was provided not only by the federal and state governments, but the oil and gas industry.
Teague said he sees induced seismicity "as a decade problem, not a six-month problem." He also said the state is not looking for oil and gas producers to clean up water to meeting drinking water standards. Given the drought conditions that Oklahoma faces, Teague believes there must be a way to reuse produced water.
1
2
3
View Full Article
Generated by readers, the comments included herein do not reflect the views and opinions of Rigzone. All comments are subject to editorial review. Off-topic, inappropriate or insulting comments will be removed.