Body Art and Oil, Gas: Are Your Tattoos Keeping You From a Job?
by Valerie Jones
|
Rigzone Staff
|
Tuesday, November 22, 2016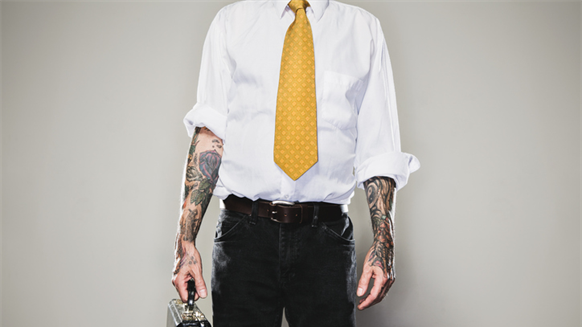 Have attitudes towards tattoos in the workplace changed or does body art hinder job candidates' chances of getting hired and promoted?
Degreed? Check. Experienced? Check. Great attitude? Check. Tattooed? Not so fast.
While a job candidate may have all the credentials necessary to do the work and the potential to do it well, body decorations in the form of tattoos could still be a deterrent for some hiring managers.
According to a 2013 Salary.com survey of nearly 2,700 people, 76 percent of respondents said tattoos and piercings hurt an applicant's chance of getting hired during a job interview. Further, 42 percent feel visible tattoos are always inappropriate at work and 39 percent believe employees with tattoos and piercings reflect poorly on their employers.
Ouch.
Rigzone set out to find what attitudes about tattoos are like today and how that affects the many oil and gas professionals looking for jobs.
Prevalence in the Industry
While entertainers and athletes rarely have to worry about losing their jobs due to their tattoos, the majority of the world's workforce can't take such liberties. The same Salary.com survey found that just 9 percent of respondents who work in energy and utilities have tattoos.
Valerie Streif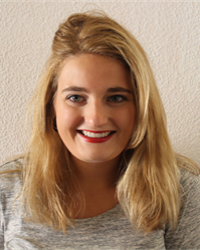 Senior Advisor, The Mentat
"In the energy sector, candidates with tattoos may have a bit more trouble winning over their boss or hiring manager. Tattoos are more accepted and prevalent in creative industries and the energy sector is a hard science application," Valerie Streif, senior advisor at The Mentat, an organization with decades of experience in hiring, managing and mentoring job candidates, told Rigzone.
Those applying to work offshore where they'll spend the majority of their time on oil rigs probably won't be judged as harshly if they have visible tattoos, but candidates who desire to work onshore or in an office environment encounter a different set of rules.
On a Reddit comment thread asking engineers with visible tattoos how tattoos have affected their job experience, one poster admitted to having an upper arm tattoo that he "consciously decided to wait on getting" until after he left his oil and gas job in Houston. He was an automations programmer who mostly worked in the office, and only went into the field for installations.
Another commenter made the point "sometimes it isn't the presence of tattoos that is the problem, but the content of them. If you have obscene or graphic tattoos, it makes sense to cover them up no matter what job you have."
"Is it my Tattoos?"
Some workers who have been employed at the same company for years may begin seeking advancement opportunities. If your tattoos didn't keep you from getting the job, should they factor in to whether or not you get a promotion?
Denise Noble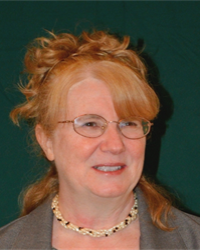 Senior HR Consultant, The HR Engineers
It can be a tricky question to answer.
Denise Noble, senior HR consultant for The HR Engineers, suggests workers watch others in the company who are in positions that they desire. If they don't have visible tattoos, that may be a point to consider.
"If all of your performance evaluations are good and there's no markdown on appearance, it might be best to ask if your tattoos are holding you back from being promoted," Noble, who has 20 years of HR experience, told Rigzone. "Phrase it by saying, 'I'm really interested in moving to the next level. What would it take for me to get there?'"
This should be a one-on-one conversation with your immediate supervisor, she said.
"And if all else fails, it may be necessary to take the bull by the horns and ask, 'is it my tattoos?'"
1
2
View Full Article
Generated by readers, the comments included herein do not reflect the views and opinions of Rigzone. All comments are subject to editorial review. Off-topic, inappropriate or insulting comments will be removed.