Ideal Employer Survey: The Top National Oil Companies
by Matthew V. Veazey
|
Rigzone Staff
|
Monday, November 21, 2016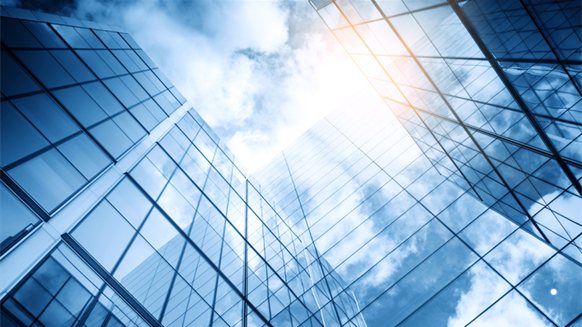 There's "Big Oil" and then there are national oil companies (NOC). Find out which NOCs ranked highest in Rigzone's Ideal Employer Survey.
When the term "Big Oil" crops up in news reports, political campaigns and in other instances, the moniker often corresponds to private-sector oil and gas companies such as Exxon Mobil Corp., BP plc and Royal Dutch Shell plc. To be sure, such large investor-owned multinational companies do exert considerable influence in the global oil and gas industry; however, in some respects they are overshadowed by government-owned national oil companies (NOC).
As the U.S. Energy Information Administration (EIA) pointed out earlier this year, NOCs control most of the world's proved oil reserves – 75 percent as of 2014. They produce the majority of the world's crude oil – nearly 60 percent. In fact, a single NOC – Saudi Arabian Oil Co. (Saudi Aramco) – accounted for 10.7 percent of global oil production in 2014. In contrast, the shares of global oil production by multinationals ExxonMobil, BP and Shell during the same period were 2.4 percent, 2.2 percent and 1.7 percent, respectively.
Ownership is a major factor distinguishing multinationals – also known as international oil companies (IOC) – from NOCs. Investors alone own oil and gas companies in the former group, and such enterprises ultimately operate to make money for shareholders. NOCs, meanwhile, are fully or partially owned by governments and exist to satisfy objectives that go beyond the profit motive. For instance, some NOCs operate as extensions of governments to provide jobs, fund government programs and supply citizens with cheap energy. Other NOCs are owned by governments as well as private investors but are not government entities. They blend the need to create value for shareholders with other, national objectives. EIA's website provides greater detail about the differences that exist among NOCs.
Opportunities (Increasingly) Without Borders
Like IOCs, NOCs feel the pinch of low commodity prices and must be more selective in prioritizing growth initiatives during leaner periods. Nevertheless, NOCs are forging ahead with certain projects that will create long-term value, said Janette Marx, global chief operating officer with the energy and infrastructure recruitment firm Airswift.
"Low oil prices may curtail NOC exploration and drilling, but large projects with associated major volumes will continue," she said. "Expect significant projects, such as the Deepwater Gulf of Mexico and the shale development in North America, to continue at a strong pace. However, the longer-term supply pressure and country-level gearing will slow major production increases in stressed NOCs."
Some NOCs are increasingly pursuing growth projects beyond their national frontiers, and this translates into employment opportunities for expats and nationals alike, Marx added.
"Multinational companies now find themselves competing as never before with state-owned companies armed with substantial financial and political support from their governments," she said. "Many NOCs have expanded outside their home country and are performing work in other countries internationally."
This internationalization of NOCs is creating lucrative opportunities with "healthy" benefits for expat engineers, geologists and other professionals, said Marx. Moreover, she noted the NOCs' growth into other markets is shattering misconceptions about working for such companies.
"Commonly people may think if they accept a role with an NOC they may be captive to that national country," Marx continued. "On the contrary, working for an NOC can open up many options for travel and relocation to various countries depending on the stage of the project and where the work is being performed."
Marx added that working for an NOC can give professional engineers, geologists and technicians the flexibility to make a lasting imprint on how the company operates.
They "get the opportunity to develop new systems and procedures from the ground up," she explained. "IOCs typically already have fully developed, stringent processes. This is an opportunity for professionals to own more of the planning and outcome of the projects they are on."
The demand for expats often corresponds to level of responsibility, Marx pointed out. For instance, many NOCs in the Middle East already boast an abundant and well-established workforce but still require expat supervision and top-level management, she explained.
"Over time the need for expats may diminish as local professionals are trained and developed," Marx acknowledged, pointing out that expats often serve as mentors for nationals. "This is a natural progression and healthy for all companies and countries."
Which NOC is 'Ideal'?
Respondents to Rigzone's Ideal Employer Survey – approximately 8,400 people in more than 100 countries – have selected their favorite NOCs. Survey participants selected companies based on a variety of questions given current market conditions. To learn which companies scored highest, click through this slideshow counting down the Top 10 NOCs.

Top 10 National Oil Companies
Generated by readers, the comments included herein do not reflect the views and opinions of Rigzone. All comments are subject to editorial review. Off-topic, inappropriate or insulting comments will be removed.