Employers Starting to Adopt New Performance Management Policies
by Valerie Jones
|
Rigzone Staff
|
Thursday, November 17, 2016
Companies are moving away from traditional performance reviews – which are becoming less effective – and adopting new policies to align with the needs of younger workers.
An October report by EY suggests the "rate-and-rank" process used by energy companies for years to determine pay increases, bonuses and promotions may not be effective with millennial workers, who desire frequent and informal feedback from their managers.
Rachel Everaard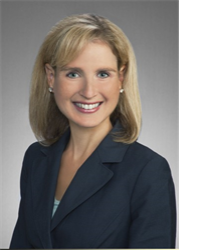 US Oil & Gas Principal in People Advisory Services, EY
Millennials prefer open dialogue and coaching from their leaders – often immediately following big projects. This is a far stretch from the once-a-year performance reviews of the past. These often leave younger oil and gas workers feeling disengaged.
But transitioning supervisors, especially baby boomers who aren't as used to giving constant feedback, to a new performance review style may prove difficult.
"One way is by measuring supervisors around frequent connections with employees. For example, part of the supervisor's scorecard can include continuous feedback for employees," Rachel Everaard, U.S. oil and gas principal in people advisory services for EY, told Rigzone. "Additionally, supervisors can be measured based on employee engagement scores related to transparency in performance management conversations."
As with any policy or workplace changes, employers should be aware of missteps in transitioning.
Everaard warns against what she deems the most critical misstep, and that's a lack of communication and training around the new process.
"Employees and managers will require significant communication and transparency around how employees will be measured, what the impact of the reviews are and how they will be rewarded," she said. "Having face to face training for managers with simulated coaching conversations can help them practice how to give good feedback."
Generated by readers, the comments included herein do not reflect the views and opinions of Rigzone. All comments are subject to editorial review. Off-topic, inappropriate or insulting comments will be removed.