The New Battle for Talent: Attracting Candidates in the Downturn
by Valerie Jones
|
Rigzone Staff
|
Thursday, November 17, 2016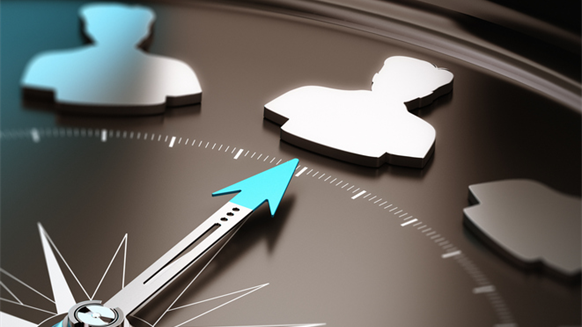 Energy HR professionals discuss challenges and strategies of talent attraction in a volatile pricing environment.
The uncertainties surrounding the oil and gas industry may be a deterrent for some who are interested in future careers in energy, but companies are hoping to use the downturn to enhance their brand to attract job candidates.
While the industry is in its early stages of recovery, several oil and gas companies are focusing more efforts on talent attraction.
Dora Rodriguez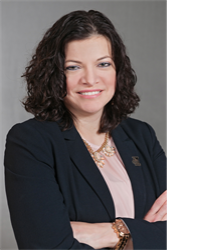 Talent Acquisition Manager, Spectra Energy
"There's a little bit of everything in the talent acquisition arena – from branding to talent attraction, technologies and social media," Dora Rodriguez, Spectra Energy's talent acquisition manager said during an HR energy conference Oct. 20.
She said it's imperative that companies are able to adapt to the changing laws of attraction and understand what its message should be as it changes – either due to acquisitions or growth potential.
Leveraging Social Media
In recent years, oil and gas companies across the world have begun to use social media to successfully recruit job candidates.
For example, Spectra Energy has an active presence on social media, including Facebook, Twitter and LinkedIn.
"We're also dreaming up other pages; we're looking at things we can do to continue to expand our presence and visibility in those spaces," she said. "For us, social media is branding."
Christopher Buck, talent acquisition manager for Noble Energy, admitted like some oil and gas companies, Noble has been rather resistant to social media.
Christopher Buck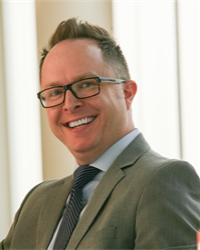 Talent Acquisition Manager, Noble Energy
The company doesn't have an official corporate Facebook page, nor any other social media pages. But after coming to Noble last year, Buck pushed for a social media presence for the company. He said the company is finally partnering with a third party to begin to create and oversee its social media. They're also working to help with Noble's corporate website.
"We're going through a full remodel – to include videos, testimonials, and shots of our campus – things that people really want to know about the company," Buck said during the energy conference. "Let's face it. When most companies put together marketing material, if you take the name off and plug in the names of five other companies, the material could fit for all of them. We could do a better job of telling people who Noble Energy is."
For a traditionally conservative industry such as oil and gas, using newer social media platforms such as Snapchat may seem foreign and its benefits may not be an easy sell.
Still, Buck maintains, "if you want to market to the younger generations, you have to be where they are so that they can find you."
In order for oil and gas companies to attract Generation Z, individuals born in 1998 to present, the companies need to counter the current perception and focus on the future of the industry, Will Ritchie, Robert Gordon University's careers consultant team leader, told Rigzone.
"Engage young people in imagining what the future of the industry may look like such as subsea technology, decommissioning and carbon storage. Companies should utilize social media and soundbite-type messages, offer work and shadow experiences and provide projects and support to school STEM (science, technology, engineering and math) subject areas."
Addressing Talent Challenges in the Downturn
One of the challenges for HR and talent attraction professionals during the downturn is balancing far less recruiting while maintaining their companies' brands.
Buck said it's important to "recruit smarter."
For example, "we're not recruiting a lot of petroleum engineers right now, because they're not able to find jobs elsewhere, so it's unlikely they will leave the company," he said. "Our accountants and IT people can leave us and find jobs [in other industries]. So we're trying to build up our pipelines in those areas."
He added that students may be hesitant to enter the industry or even change their majors. But he remains optimistic.
"The feedback we've always gotten whether the market was good or bad is college students want meaningful jobs," Buck said. "They want to work on projects and be able to make an impact. And if you think about it, now is the perfect opportunity to make an impact."
In regard to the reported impending skilled worker shortage in upstream, Buck said he didn't know how much could realistically be done about it. However, he did say Noble was looking at how workers could transfer roles within the same company.
"I just hope we make sure our brand is good enough to attract people," he said.
Rodriguez said Spectra Energy, which is in the midstream sector, sees more competition around the operations space. Her company is also looking at transferrable skills.
"From the operations side, we are looking at what can be transferred and leveraged to other sides of the industry," she said. "This is where talent acquisition really gets to earn its pay. We have to start looking in different [places] or we're going to be left behind."
Generated by readers, the comments included herein do not reflect the views and opinions of Rigzone. All comments are subject to editorial review. Off-topic, inappropriate or insulting comments will be removed.
MORE FROM THIS AUTHOR
Valerie Jones
Senior Editor | Rigzone