IEA: Industry Entering Period of Greater Oil Price Volatility
|
Wednesday, November 16, 2016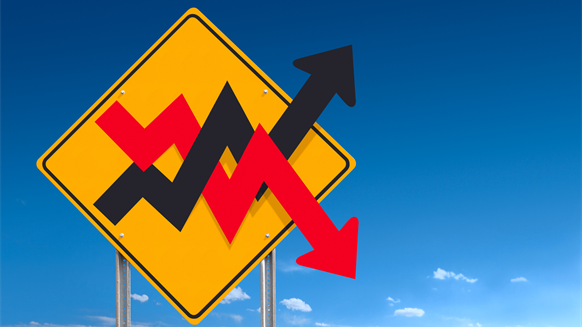 The industry is entering a period of greater oil price volatility, according to Fatih Birol, the IEA's executive director.
The industry is entering a period of greater oil price volatility, according to Fatih Birol, the IEA's executive director.
"If oil prices rise in the short term, then shale producers can react quite quickly to put more oil on the market, producing a see-saw movement," Birol said.
"And if we continue to see subdued investments in new conventional oil projects, this could have profound consequences in the longer term," he added.
Birol's comments were made following the release of the IEA's World Energy Outlook 2016 report, which predicted that global oil demand will continue to grow until 2040 - mostly because of the lack of easy alternatives to oil in road freight, aviation and petrochemicals.
Speaking at the World Energy Outlook 2016 launch, Birol outlined that the share of Middle Eastern countries contributing to global oil production reached 35 percent this year, which is the highest level in the last 45 years. Birol also predicted that a second gas revolution, following the shale gas movement in the US, would be seen in the coming years.
"This is going to be driven by LNG," Birol said.
The IEA director said that a huge number of LNGs would be coming into the market in the near future, followed by second wave driven by countries such as Mozambique and Tanzania. The report outlined that the share of LNG will overtake pipelines and grow to more than half of the global long-distance gas trade, up from a quarter in 2000.
Earlier this month, the IEA outlined that technological improvements are required if gas is to serve as a long-term fuel, in a report released in time for the official launch of the Paris Agreement reached at COP21 in December 2015.
The agreement aims to limit global warming to "well below 2 degrees celsius" by phasing out inefficient and emission-heavy fuel sources. Due to its relatively clean nature, gas has been touted as a fuel that can help the eventual transition to renewable energy sources.
"Given its flexibility, gas currently plays a critical role in balancing intraday fluctuations in power demand, and has an important role in the 2DS as a complement to variable renewables," said the IEA report.
Generated by readers, the comments included herein do not reflect the views and opinions of Rigzone. All comments are subject to editorial review. Off-topic, inappropriate or insulting comments will be removed.
RELATED COMPANIES
Company: International Energy Agency (IEA)
more info