Sarah Palin For Energy Chief? Trump Considers Cabinet Nominees
by Deon Daugherty
|
Rigzone Staff
|
Tuesday, November 15, 2016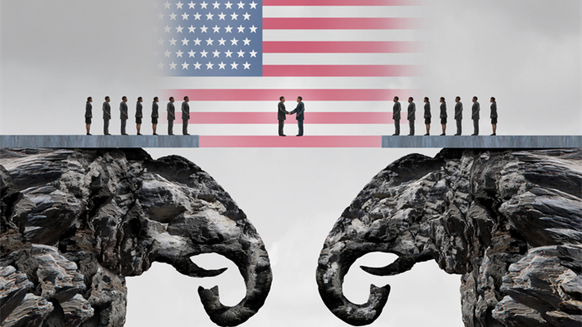 Oil and gas executives and Beltway insiders among the top names to be circulated to run US President-elect Donald Trump's America-first agenda.
Donald Trump's fairly loose campaign policy plans left the oil industry unclear on what exactly he might do as president. And now that the dust is starting to settle on his unexpected victory, the U.S. president-elect is assembling a team of advisors – one of whom would be tapped to oversee oil and gas.
Among the possibilities is Sarah Palin, former Alaska governor and Arizona Republican Sen. John McCain's 2008 running mate. Trump has said Palin – an early supporter – could have a place in his administration if she were so inclined.
For her part, Palin told CNN's Jake Tapper last year that running the Department of Energy would line up with her strengths.
"I think a lot about the Department of Energy because energy is my baby," she said. "Oil and gas and minerals – those things that God has dumped on this part of the earth for mankind's use instead of us relying on unfriendly foreign nations for us to import their resources."
Palin went on to say that as Energy Secretary, she would "get rid of it," and leave the regulating to the states.
"So you know, if I were in charge of that, it would be a short term job, but it would be really great to have someone who knows energy and is pro-responsible development to be in charge," she said.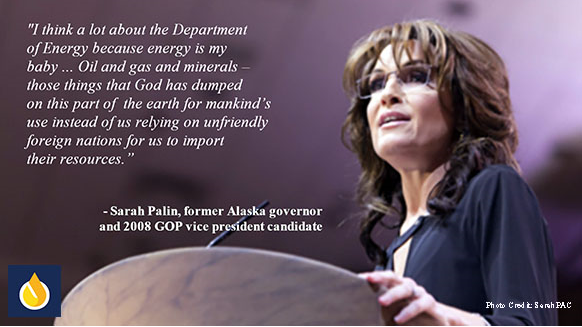 Limiting regulations on oil and gas is one thing Trump has asserted. And reining in the U.S. Environmental Protection Agency's use of the Endangered Species Act – which President Obama's detractors have said is abused – could provide development, said David Pursell, managing director and head of macro research at Tudor, Pickering, Holt & Co.
But appointing Palin wouldn't be without its challenges.
"She probably knows a lot more about oil and gas than most governors because it is such a big piece of their state revenue, but I don't think she knows a lot about oil and gas. They don't do significant hydraulic fracturing in Alaska. It's North Slope – big field, big project kind of development, and that's not what is going on in the Lower 48. Maybe that doesn't matter," Pursell said. "It's a question of how controversial [Trump] wants to be."
Drill, Baby, Drill
Eight years ago when Palin was running for vice president, her mantra on the road was, "Drill, baby, drill." Although it was unsuccessful in 2008, Trump's victory has revived those who voice the conviction.
But abandoning all energy regulations isn't necessarily the panacea that some argue, said Ed Hirs, economics fellow at the University of Houston.
"The industry doesn't go out and deliberately blow regulations," Hirs said. "What sort of regulations are going to be necessary to remove? What are you going to do – let people who are stoned get on the rigs? You're going to let guys who are stoned and drunk handle $28 million rigs drilling $8 million wells? I don't think so. You're not going to relax all of those regulations."
1
2
View Full Article
Generated by readers, the comments included herein do not reflect the views and opinions of Rigzone. All comments are subject to editorial review. Off-topic, inappropriate or insulting comments will be removed.
MORE FROM THIS AUTHOR
Deon Daugherty
Senior Editor | Rigzone