Shell Takes First Place in Rigzone's Inaugural Ideal Employer Survey
|
Monday, November 14, 2016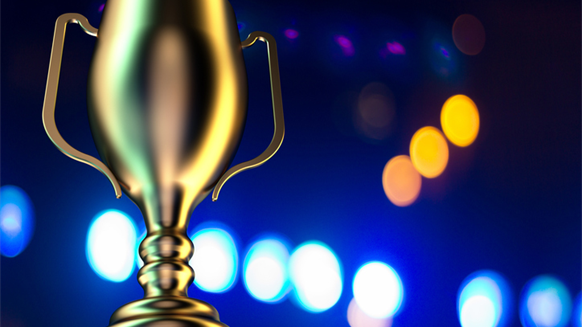 Shell rates as the most-popular employer among oil and gas professionals in Rigzone's first-ever Ideal Employer Survey.
Royal Dutch Shell plc is the most highly-rated employer of oil and gas professionals, according to the first industry-wide survey of its kind since the oil price downturn that began in late 2014.
Rigzone's Ideal Employer Survey was a research project conducted among 8,400 people in more than 100 countries, carried out between July and September this year. More than 3,000 companies who are active in the oil and gas sector were named by respondents in the survey. The companies were ranked based on questions that focused on their qualities and ratings as an employer.
Shell received the most mentions from respondents who were asked to name the employers they would most like to work for. Shell was followed by Chevron Corp., Exxon Mobil Corp. and BP plc in second, third and fourth position respectively, while Halliburton – at number five – was the highest-rated oilfield services company.
Responding to the results of the survey, Jonathan Kohn, Shell's HR head for the UK, Ireland, Nordics and South Africa, said he believed the company received such a strong response because of the quality of people it employs.
"Shell people are our strongest ambassadors and we are proud of the quality of the people that we've got. I think it's pretty clear and central to the group's strategy that having that access to quality people really is part of how we compete to win," he said.
Kohn explained that although people within the industry will get their views of Shell by what they read in the media, it is their interactions with the company's staff on a day-to-day basis that really counts in them forming a positive impression of the business.
Kohn also pointed out that Shell's acquisition of BG Group plc at a time when merger activity within the industry was low has also sent a strong message to people who work in the oil and gas sector.
"We really believe that that purchase will be transformative for Shell over the next 10 to 20 years. That gives us a strong position in natural gas and in deepwater, where the assets complement one another. That has very much been in the eye of the industry for the last 18 months or so. If people are following how we are combining the companies, they can see we are doing pretty well. [This way] if the oil price evens out at some point, we're in a position to compete very strongly," said.
Shell may have been top in Rigzone's Ideal Employer Survey overall, but other oil and gas firms took the number one spot in certain regions and countries. Respondents to the survey in the UK voted for BP more than any other company as their most-favored firm to work for, while Shell took second place followed by Chevron, Maersk and ExxonMobil. In Africa, Chevron came out on top, followed by ExxonMobil and Shell.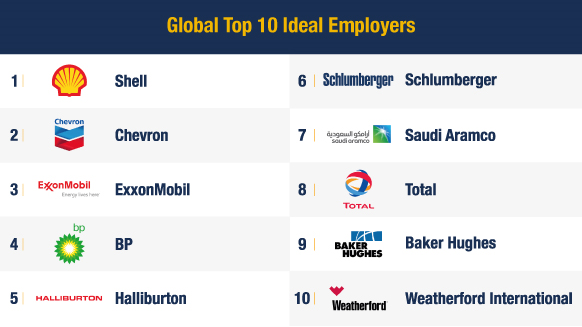 Commitment to Health & Safety Identified as Most Important Employer Attribute
The survey also asked participants to rate attributes that they see as key in an oil and gas employer. Some 90 percent of respondents from across the oil and gas industry (upstream, midstream and downstream) ranked a "commitment to health and safety" as their single most-important attribute. A "competitive salary", "interesting and challenging work" and "corporate integrity" were seen as the second most-important things that oil workers look for from their employers, with 88 percent of respondents citing these attributes.
Among millennials, "solid training and development programs" rated just as highly as a "commitment to health and safety".
Over the coming weeks and months, Rigzone will publish a series of articles that show how particular companies rated in our inaugural Ideal Employer Survey based company type, region and which parts of the oil and gas industry they serve. We will also look in more detail at what attributes oil and gas professionals expect to see in an "ideal" employer.

World's 10 Most-Favored Oil, Gas Employers