Will Trump Victory Lead to EPA Shrinkage?
by Matthew V. Veazey
|
DownstreamToday Staff
|
Wednesday, November 09, 2016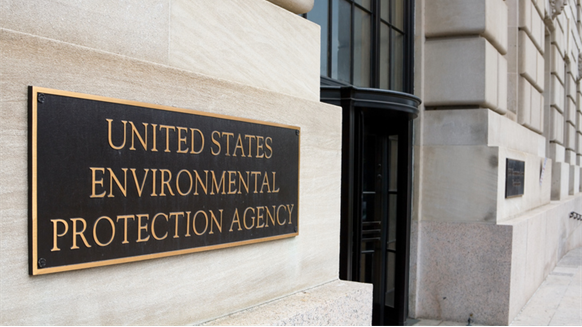 The incoming administration has pledged to curb the EPA's power. How well might it deliver?
Decisions by the U.S. Environmental Protection Agency (EPA) often have far-reaching effects on refineries, petrochemical plants and other downstream facilities. Throughout his campaign, President-elect Donald Trump pledged to enact a "moratorium on new agency regulations" and specifically indicated that scrapping certain EPA mandates will be a priority of his administration.
Scaling back the reach of federal agencies such as the EPA might be an important factor in Trump's efforts to spur economic growth, said Brooksany Barrowes, Washington, D.C.-based partner with the international law firm Baker Botts L.L.P.
Brooksany Barrowes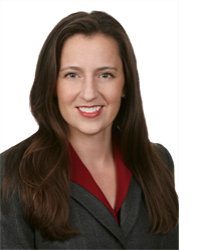 Deputy Department Chair-Global Projects, Baker Botts L.L.P.
"Fundamentally, we are a resource-rich country when it comes to energy sources," said Barrowes, who specializes in regulatory litigation and transactional matters relating to the energy industry and commodities and securities markets. "A Trump Administration may use this advantage as a tool to try to stimulate the economy through energy export and use of cheaper energy sources such as coal and natural gas obtained through fracking."
Barrowes explained that reducing the impact of the EPA and others on industry is a critical means to that end.
"Taking this step will require that a Trump Administration is also successful in reducing the regulatory role in the energy industry – part of Trump's stated energy policy – by shrinking the EPA and shrinking or eliminating the Department of Energy."
In conjunction with a less powerful EPA, the incoming administration likely would also "quash efforts to institute new greenhouse gas performance standards for petroleum refineries and may push to weaken future fuel economy standards for light-duty vehicles," S&P Global Platts noted in a post-election analysis.
"Those possible moves would not necessarily correspond with an increase in demand, particularly since efficiency gains already in place in the U.S. vehicle fleet are already forecast to cut gasoline demand as much as 500,000 barrels per day by 2020," continued S&P Global Platts.
In another respect, Barrowes sees a potential damper on Trump's proposed sweeping regulatory changes.
"Energy companies may not really see all that much change comparing how they do business before and after the election," she said. For "example, an EPA run by Trump appointees may successfully reverse the Clean Power Plan (CPP), and doing so could move the needle for some states and some companies, but it is doubtful that such action would reverse the industry trajectory away from coal and toward baseload natural gas-fueled generation and increased reliance on renewables. I say this because, if you look at EIA (U.S. Energy Information Administration) numbers on development of renewable resources, the line barely moved after the CPP compared to its pre-CPP trajectory."
In its analysis, S&P Global Platts also indicated that Trump's campaign offered mixed signals on its plans for limiting the impact EPA's renewable fuels mandates, which are frequently criticized by the oil refining community.
"Trump has offered broad public support to the Renewable Fuel Standard, but in September he unveiled an economic policy package that included a statement that the markets underpinning the RFS, the EPA's Renewable Identification Number program, 'penalizes' refiners for not meeting 'impossible' requirements," observed S&P Global Platts. "After these statements were criticized, they were removed from Trump's campaign website and staffers claimed they were posted in error."
A Policy Debate Long on Hostility but Short on Substance?
As this candidate questionnaire from the American Petroleum Institute (API) "Vote4Energy" campaign shows, the organization encouraged voters to press candidates on their stances on a number of policy issues tied to the downstream. In addition to repealing or reforming the RFS, some specific issues include:
greater natural gas utilization
the expansion and modernization of energy infrastructure
opposing tax policies that target U.S. oil and natural gas
expanding U.S. access to global energy markets
1
2
View Full Article
Generated by readers, the comments included herein do not reflect the views and opinions of Rigzone. All comments are subject to editorial review. Off-topic, inappropriate or insulting comments will be removed.