Midstream Movement: Surge in M&A Signals Sign of Recovery
by Deon Daugherty
|
Rigzone Staff
|
Monday, November 07, 2016
Bankruptcy is not likely to dramatically change the midstream landscape, but consolidation, acquisitions and asset sales will probably leave a mark.
In a time of leaner capital spending, midstream companies are buying existing assets instead of building from the ground up to achieve robust growth, analysts say.
And while it hasn't amounted to a significant difference in midstream mergers and acquisitions (M&A) year-over-year, the deals have picked up this fall. During the third week of October, three North American deals announced just days apart each represented a different approach to growth.
Hinds Howard, associate portfolio manager with CBRE Clarion Securities, said M&A transactions are accelerating in three different directions: smaller players teaming up; large, well-capitalized companies buying big assets; and mergers between midstream companies designed to create synergy.
Hinds Howard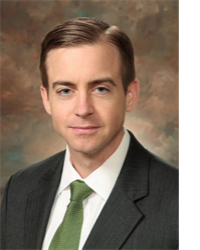 Associate Portfolio Manager, CBRE Clarion Securities
In the first basket, when American Midstream bought JP Energy Partners, it took two smaller publicly traded master limited partnerships (MLP) both backed by the same private equity firm, ArcLight Capital Partners LLC. The move formed a single, diversified midstream company with assets in top onshore and offshore basins.
"You'll see more of that, I hope, because it's healthy for the sector [when] fewer of these small players are taking the same sort of deals," he said.
On a perhaps more limited basis, Howard said, big companies will buy large assets to create growth. For example, when Buckeye Partners LP acquired a 50 percent interest in VTTI BV, it gave Buckeye access to strategic energy hubs that would enhance its logistical needs, CEO Clark Smith said in a news statement.
The third option gaining steam was demonstrated when Energy Transfer Partners LP bought the general partner at PennTex Midstream Partners LP. As Howard explained, the two companies achieved massive synergy because Energy Transfer was able to take volumes from PennTex that were otherwise essentially stranded by a lack of infrastructure.
"I think it's case by case obviously, but it definitely seems like $50 oil staying at $50 for a good three or four weeks here, and gas prices visibly staying above $3 [is] the sweet spot for some M&A activity to finally happen," he said.
Melinda Yee, the lead partner of the oil and gas and mergers and acquisition transaction services practice at Deloitte & Touche LLP, said the firm expected some activity toward corporate consolidation, particularly among small and midsize companies – even before the price downturn.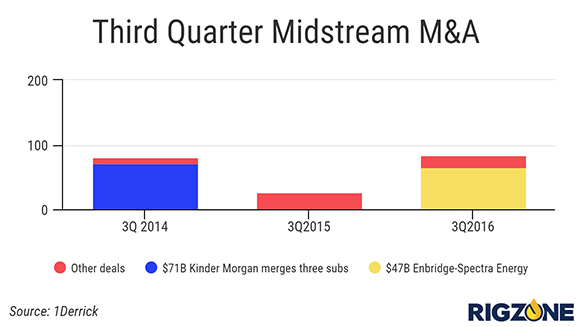 1
2
View Full Article
Generated by readers, the comments included herein do not reflect the views and opinions of Rigzone. All comments are subject to editorial review. Off-topic, inappropriate or insulting comments will be removed.