Saudi Former Oil Minister Says OPEC Can't Cut Output by Itself
by Bloomberg
|
Javier Blas & Angelina Rascouet
|
Friday, November 04, 2016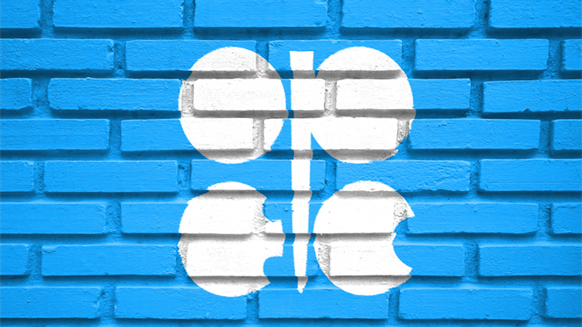 OPEC can't cut oil production alone to stabilize the market, according to the former Saudi Arabian energy minister.
(Bloomberg) -- OPEC can't cut oil production alone to stabilize the market, according to the former Saudi Arabian energy minister who masterminded the pump-at-will policy the group adopted two years ago.
"I don't think OPEC by itself should cut," Ali Al-Naimi, who for two decades was arguably the world's most influential oil official until he retired in May, told a Chatham House event in London. While Al-Naimi stood by the November 2014 decision when Saudi Arabia led OPEC to keep pumping, triggering a price collapse, he said the situation has changed somewhat as other producers, including Russia, are talking to the group about coordinated cuts.
"Other producers now are thinking about cooperating," said Al-Naimi, 81, who is in the U.K. promoting his memoir. "That's great. If they cooperate and deliver, it's good."
OPEC, which pumps about 40 percent of the world's oil, meets on Nov. 30 in Vienna to try to implement its first cuts in eight years after agreeing to trim output in Algiers at the end of September. Two years ago Saudi Arabia faced an impasse, Al-Naimi said, commenting on OPEC's decision to pump without limits.
"We tried hard to get everybody to cooperate," said Al-Naimi. "They didn't. Then, I remember asking every OPEC minister: "Will you cut? will you cut? will you cut?" All the answers were "no,"" he said, explaining that then Saudi Arabia, the world's largest oil exporter, refused to go it alone. "I think that was and still is the right decision," he said.
Cautionary Tale
Saudi Arabia and other members of the Organization of Petroleum Exporting Countries boosted production, sending oil prices to a 12-year low of less than $30 a barrel, down from more than $100 in mid-2014. The price crash reverberated across the energy industry -- forcing companies to cut cost and reduce investments -- and wrecked the economies of oil-rich countries from Nigeria to Russia.
While the situation has changed, Al-Naimi's memoir -- " Out of the Desert: My Journey from Nomadic Bedouin to the Heart of Global Oil" -- offers a cautionary tale of the potential contribution from non-OPEC producers, particularly Russia. Al-Naimi writes in the book that one of his aides asked him in November 2014 what was the chance of leading non-OPEC countries Russia, Mexico, Kazakhstan and Norway cutting oil production.
"I held up my right hand and made the sign for zero," he writes.
Khalid Al-Falih, who replaced Al-Naimi as energy minister in May, is taking a different path. Saudi Arabia has agreed to reduce production, despite its regional rival Iran's reluctance to join the effort, and is trying to convince Russia and other non-OPEC countries to cut too.
To contact the reporters on this story: Javier Blas in London at jblas3@bloomberg.net ;Angelina Rascouet in London at arascouet1@bloomberg.net To contact the editors responsible for this story: Will Kennedy at wkennedy3@bloomberg.net Dylan Griffiths, Alex Devine
Generated by readers, the comments included herein do not reflect the views and opinions of Rigzone. All comments are subject to editorial review. Off-topic, inappropriate or insulting comments will be removed.
RELATED COMPANIES