BLOG: Rigzone Poll Says Trump Would Create More Oil, Gas Jobs
by Andreas Exarheas
|
Rigzone Staff
|
Thursday, November 03, 2016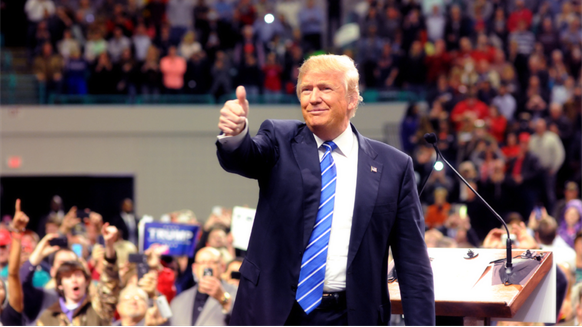 Donald Trump will boost industry employment more than Hillary Clinton, according to a recent Rigzone poll on Twitter.
Presidential candidate Donald Trump would create more oil and gas jobs than Hillary Clinton, Gary Johnson and Jill Stein, according to a Rigzone poll on social media platform Twitter.
POLL: Which candidate do you think would create more oil and gas employment in the US?#Debates2016 #Election2016

— Rigzone (@Rigzone) 24 October 2016
Out of 314 respondents, a massive 61 percent voted Trump when asked which candidate they thought would generate more employment in the U.S. oil and gas industry. Clinton got just 27 percent of the vote, with Johnson and Stein securing 8 and 4 percent, respectively.
Andreas Exarheas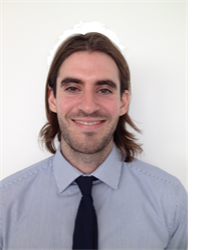 Associate Editor, Rigzone
Trump has made big promises to the industry in the build-up to the Nov. 8 elections, pledging to create 500,000 jobs each year through new energy policies. The republican candidate also said that if he was elected he would immediately freeze new federal regulations, which have plagued the oil and gas sector, and claimed he'd invite TransCanada Corp. to re-apply for a presidential permit for the Keystone XL pipeline.
Clinton, on the other hand, has advocated tougher environmental protections and more renewables, although key industry figures believe her desire to reduce carbon dioxide emissions would help the natural gas sector. The Democrat candidate has also proven a relative leniency towards hydraulic fracturing by pledging to support the views of local jurisdictions. In contrast, her ex-primary opponent Bernie Sanders called for an outright ban on hydraulic fracturing.
Industry Workers Donate More to Clinton
Despite Trump's alluring promises and landslide victory in Rigzone's latest poll, Reuters reported recently that U.S. oil and gas industry workers have actually contributed more money to the campaign of Clinton than Trump, since the two clinched their parties' nominations for the White House.
Employees in the sector gave Clinton $114,141 and Trump $99,302 since July 1, Reuters found after reviewing individual campaign contributions exceeding $200 and donations funnelled through their joint fundraising committees.
Giving some insight into the reason why Clinton was outperforming Trump with regards to industry donations, an energy lobbyist based in Washington stated that although Clinton was pro-regulation, which hurts the sector, Trump has no record in the industry, which means there's no evidence he understands the issues.
Sector Split on Trump vs. Clinton
The oil and gas industry is clearly split on which presidential candidate would best serve the field.
Although Trump's statements are great for the industry in theory, it's unclear what the Republican representative would actually do in practice. As a Democrat, Clinton may not be the natural choice for the oil and gas community, but, as R.W. Baird Senior Research Analyst Ethan Bellamy told Rigzone's Deon Daugherty, she is too politically savvy to bring on the oil and gas apocalypse.
At the time of writing this article, Clinton is leading Trump in CNN's latest Poll of Polls. That doesn't necessarily mean it's all over for Trump yet though. The UK's Independent newspaper claimed that an artificial intelligence system that has correctly predicted the last 3 U.S. elections has forecasted that the Republican candidate would win this time.
Generated by readers, the comments included herein do not reflect the views and opinions of Rigzone. All comments are subject to editorial review. Off-topic, inappropriate or insulting comments will be removed.