Drilling Companies Must Look to Iran for Growth
by Hannah Lewendon
|
Afraz Advisers
|
Wednesday, November 02, 2016
This opinion piece presents the opinions of the author.
It does not necessarily reflect the views of Rigzone.
Even under sanctions, the local drilling industry in Iran has flourished over the last 20 years, leading to the development of several major players.
However, due to the country being isolated from the latest innovative technology and associated knowledge for the past decade, the majority of drilling equipment is old and in need of renovation. Foreign companies that know where the gaps are will be able to capitalize on this situation and enter the Iranian market via partnerships with well-matched local companies.
Hannah Lewendon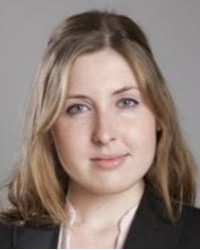 Chief Operating Officer, Afraz Advisers
Despite OPEC's agreement in September to remove up to 700,000 barrels per day from the global oil market, Iran remains committed to achieving maximum levels of 4.2 million barrels per day. However, in order for the country to raise an extra .2 to .4 million barrels per day and maintain it, Iran will require significant foreign investment in order to upgrade and modernize existing equipment and infrastructure across the oil and gas sector. One key area in need of investment is rigs, both onshore and offshore.
Since the lifting of Iran's nuclear-related sanctions in January 2016, international drilling contractors and drilling services providers are eying the country's oil and gas sector, which holds the world's largest proven gas reserves (34 trillion cubic meters) and the fourth largest proven crude oil reserves (157.8 billion barrels). U.S.-based companies will be absent on account of the remaining U.S. Primary Sanctions regime, which in turn has created further opportunities for companies outside of the United States.
Mature producing fields in Iran are currently experiencing an array of production problems, namely issues with water production, high gas/oil ratio (GOR), drilling and completion and process or transport. Some fields have also encountered problems with asphaltene precipitation and sand production. These problems represent strong opportunities for drilling contractors and drilling services providers, who will be required to perform remedial operations on each field, in order to boost production. A key example of such operations is directional drilling services, which is currently essential for almost half of the major producing fields in Iran including Ahwaz and Gachsaran. On account of the National Iranian Oil Company's (NIOC) target to increase the recovery rate at fields as well as improve the speed and reduce the cost of drilling, the company will be looking for the most efficient and optimal technologies and methods.
Many major Iranian oil reservoirs are in the tertiary phase of production; hence average reservoir pressures have reduced to about half of their initial pressures. Conventional over-balanced drilling results in high mud loss and formation damage. Therefore, there is a need for experienced service providers of under balanced drilling (UBD) and the adoption of such technology in Iran's reservoirs. For Asmari reservoirs, UBD is vital for new wells.
In terms of new wells onshore, the majority of the 76 wells (appraisal and development) scheduled to be drilled this year (until March 2017) will be located in oil fields in Khuzestan. Most of the wells in the schedule will be drilled in the Azadegan, Marun and Ahwaz fields. Offshore since 2013 and the return of Minister Zanganeh, Iran has prioritized the development of near complete phases of the giant South Pars gas field in the Persian Gulf. If all of the estimated 70 wells are to be drilled at the same time in South Pars (Phases 11 and 14), then six rigs will be required over 2016 to 2017.
Iran's steep targets for drilling and production, coupled with the increasing maturity of major producing fields will place substantial pressure on ageing oilfield equipment. In the case of drilling, this will create a multitude of opportunities for foreign providers of rigs and drilling services (outside of the United States) to partner with competent local service providers.
Onshore, the National Iranian Drilling Company (NIDC) dominates the rig market. In contrast, international rig contractors mostly provide rigs offshore Iran. India-headquartered Aban Offshore and China Oilfield Services Limited (COSL) are key players in this sector.
Aside from opportunities originating from the required replacement of old drilling equipment, there will be a market for more technologically advanced equipment, such as top drive systems which have benefits of increased safety and efficiency. There is currently a move towards land rigs with top drive systems in Iran, creating further opportunities for international drilling contractors.
Generated by readers, the comments included herein do not reflect the views and opinions of Rigzone. All comments are subject to editorial review. Off-topic, inappropriate or insulting comments will be removed.