Douglas-Westwood Forecasts Renaissance in Onshore OFS Spending
|
Wednesday, November 02, 2016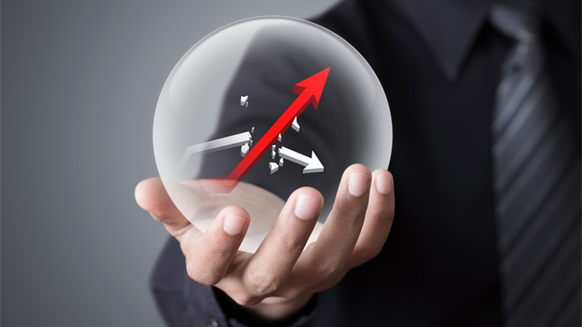 Douglas-Westwood anticipates onshore oilfield services spending to rise through 2020 as oil prices and onshore drilling activity recover.
A rebound in onshore drilling worldwide as oil prices recover is expected to create a renaissance in onshore oilfield services (OFS) spending through the rest of the decade, according to Douglas-Westwood's "Q3 2016 World Oilfield Services Market Forecast."
Douglas-Westwood reported Tuesday it expects global expenditures to rise 10 percent year-on-year to $187 billion in 2020. By that year, the United States, China and Russia are expected to represent 69 percent of the total onshore OFS market, or $129 billion. While unconventional drilling will boost OFS spending in the United States and China, conventional drilling will drive OFS spending in Russia.
Despite the anticipated strong growth and Russia's individual growth, Douglas-Westwood notes that combined spending levels in 2020 will remain at a significant discount to levels seen in the market upcycle for these three countries. Overall spending across the three countries in 2020 will represent 65 percent of the spending seen in the 2014 peak, Douglas-Westwood reported.
Shale Activity to Drive Onshore OFS Spending in US, China
From 2011 to 2015, the United States acted as the main driver of global onshore OFS trends, with 42 percent of total onshore OFS spending attributed to the United States due to shale, Douglas-Westwood said in a Nov. 1 press statement. The global oil price downturn prompted cutbacks in U.S. onshore drilling. But from 2016 to 2020, Douglas-Westwood expects U.S. onshore drilling to grow by 143 percent as rising oil prices once again make lower-quality shale plays economic. As a result, onshore OFS spending in the United States is forecast to grow 21 percent on a year-on-year basis to $68 billion by 2020, Douglas-Westwood said.
In the United States, drilling activity is showing signs of recovery as additional rigs are being deployed in Texas, New Mexico and Oklahoma. Most of these additional rigs are targeting oil-rich formations rather than gas-bearing formations, though most wells will produce a mix of hydrocarbons. While drilling activity continues to slump in other regions, West Texas' Permian and Anadarko basins are offering near-ideal conditions for low-cost and low-risk oil and gas production.
In China, the oil and gas industry's shift towards onshore drilling will boost China's onshore OFS spending to $28 billion in 2020. The amount of onshore drilling targeting unconventional natural gas is expected to grow by 62 percent from 2016 to 2020 as operators shift from mature oil plays towards shale gas. Spending across all of China's OFS service lines is expected to decline this year. However, coiled tubing services will be one of the least affected due to the growing use of well intervention and horizontal/deviated conveyancing, Douglas-Westwood reported.
Late last year, China Daily reported that production had started on China's largest shale gas project. Jiao Fangzheng, vice president of Sinopec, said that the achievement with the Fuling project would support the country's future energy strategy of increased shale gas exploration.
Conventional Drilling to Drive Russian Onshore OFS Spending
Douglas-Westwood expects onshore OFS spending in Russia to grow to a record $33 billion in 2020. Onshore drilling in Russia is expected to remain stable at around 8,900 wells per year between 2016 and 2020 as Russian operators seek to exploit East Siberia's substantial gas reserves to satisfy future liquefied natural gas (LNG) demand and demand for gas shipped via pipeline to China. Due to this activity, Douglas-Westwood anticipates year-on-year growth of at least 3 percent across all service lines during the forecast period.
Rising energy demand is Russia's neighbor, China, offers a huge market for Russia's oil and gas sales, Rigzone reported earlier this year. Strained ties with the European Union and the United States over the 2014 Ukraine crisis have prompted Russia to look for Asian market opportunities due to Western sanctions.
Generated by readers, the comments included herein do not reflect the views and opinions of Rigzone. All comments are subject to editorial review. Off-topic, inappropriate or insulting comments will be removed.