HR Can Play a Role in Midstream Recovery
by Valerie Jones
|
Rigzone Staff
|
Tuesday, November 01, 2016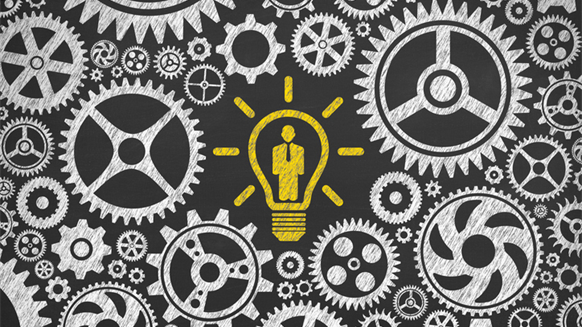 HR executive Brett Haugh believes embracing wellness and retooling employee benefit plans can aid midstream companies coming out of the downturn.
In a time when prolonged low oil prices and far less exploration activity have affected the entire oil and gas industry, the midstream market faces unique challenges involving possible restructuring.
An October 2016 Alix Partners report states an estimated $471 billion to $621 billion of new infrastructure capital investment will come to the midstream sector in the next 20 years. But many midstream contractual agreements with oil and gas E&P (exploration and production) companies and refineries were negotiated at a time of high crude oil prices and unlimited exploration budgets.
That's not the case now.
The report said current market challenges mean that midstream companies face major considerations, such as fee structure, scope of service, ready access to capital and long-term liquidity. Therefore midstream providers should take advantage of cost-cutting in their administrative, engineering and construction functions.
Brett Haugh, managing principal, southwest region, for Ascende - an EPIC Company, an HR consulting firm, believes midstream companies' HR departments can play a role in alleviating cash flow concerns for the future.
"With the [baby boomer] generation exiting the workforce and [more millennials] entering the workforce, it's important that energy companies recognize and re-tool their benefit plans to meet the employees' changing needs and preferences," Haugh told Rigzone.
Benefits preferred by baby boomers tend to be highly inflationary, more expensive and regulated, creating the need for costly compliance and exposure to risk, he explained. Millennials, on the other hand, don't require the same benefit levels. Instead, they prefer other benefits and prerequisites that are less costly, non-inflationary and not regulated.
Haugh said HR should "find and eliminate wasteful spending in contracts such as pharmacy" noting "20 cents out of every health care dollar is spent in the pharmacy."
By reducing unnecessary costs that are present in most benefit plans, it frees up money to invest and embrace wellness.
"A safe workplace is a well workplace," said Haugh. "Wellness should be viewed and embraced by midstream executives as a critical part of culture and in the same light as HSE."
Generated by readers, the comments included herein do not reflect the views and opinions of Rigzone. All comments are subject to editorial review. Off-topic, inappropriate or insulting comments will be removed.