Shell, BP Report Positive 3Q Results
by Andreas Exarheas
|
Rigzone Staff
|
Tuesday, November 01, 2016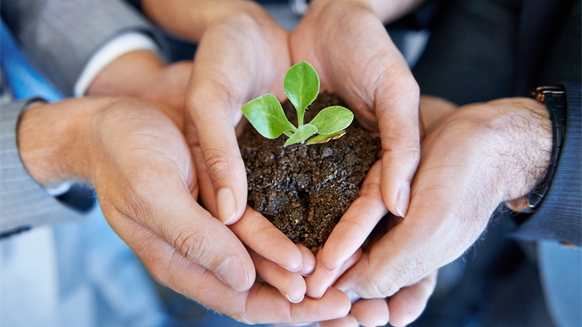 Royal Dutch Shell plc and BP plc's latest quarterly updates were defined as largely positive by oil and gas analysts at investment bank Jefferies.
The latest companies to release their 3Q results, Royal Dutch Shell plc and BP plc's latest quarterly updates were defined as largely positive by oil and gas analysts at investment bank Jefferies.
Shell's overall 3Q adjusted net income of $2.792 billion was 63 percent above the consensus of $1.714 billion and 41 percent above Jefferies' estimate of $1.985 billion. The group's upstream adjusted net income was also in the black, hitting $4 million in the face of consensus expectations for an $803 million loss and Jefferies' estimate of a $304 million loss.
Royal Dutch Shell's production of 3.595 million barrels of oil equivalent per day was just 1 percent light versus Jefferies' prediction of 3.618 million boepd and its total operating costs are now at the target of $40 billion annually - $9 billion lower than Shell and BG costs in 2014.
"Shell delivered better results this quarter, reflecting strong operational and cost performance, but lower oil prices continue to be a significant challenge across the business, and the outlook remains uncertain," said Shell CEO Ben van Beurden.
"Our investment plans and portfolio actions are focused firmly on reshaping Shell into a world-class investment case at all points in the oil-price cycle, through stronger returns and improved free cash flow per share. We are making good progress towards this aim in spite of current challenging market conditions," he added.
In parallel with its integration with BG group, Shell has been reducing costs and investment levels, and is set to reduce them even further as deal synergies and improvements are delivered in full, Beurden said.
Shell's 2016 organic capital investment – which includes $3 billion in non-cash items – will be around $29 billion, some $18 billion below 2014 Shell and BG levels. Capital investment for 2017 is expected to be around $25 billion.
The company's cash is expected to be further boosted by new projects. When fully ramped up, projects started up in 2016 are predicted to add more than 250,000 barrels of oil equivalent per day. Cash flow from new projects started up between 2014 and 2018 is expected to total $10 billion in 2018, at an average $60 oil price, Beurden added.
Underlying Results 'Not That Bad'
Although BP's 3Q adjusted net income of $933 million was 20 percent under predictions, according to Jefferies, analysts at the firm said that underlying results were actually not that bad.
BP's numbers were aided by a positive tax result with adjusted EBIT of 1.084 billion and its dividend of $0.10 per share was in-line with expectations. The company's upstream adjusted EBIT loss of $224 million was, admittedly, a considerable miss against a predicted $120 million profit, said Jefferies, but this was due to a high exploration expense of $803 million.
The largest expense within this figure comprises a $601 million exploration write-off relating to BM-C-34 offshore Brazil, according to Jefferies. BP also recorded rig cancellation charges, which were partially offset by cost reduction programs.
Production of 2.110 million boepd was 1 percent higher quarter on quarter and 2 percent ahead of Jefferies' expectations. The company's 4Q production is also expected to increase further.
"We continue to make good progress in adapting to the challenging price and margin environment," said Brian Gilvary, BP's chief financial officer.
"We remain on track to rebalance organic cash flows next year at $50 to $55 a barrel, underpinned by continued strong operating reliability and momentum in resetting costs and capital spending…At the same time we are investing in the projects, businesses and options to deliver growth in the years ahead," he added.
BP's 2016 capital expenditure is now expected to be around $16 billion, compared to an original guidance of between $17 and 19 billion.
Generated by readers, the comments included herein do not reflect the views and opinions of Rigzone. All comments are subject to editorial review. Off-topic, inappropriate or insulting comments will be removed.
RELATED COMPANIES