BLOG: Digital Technology Could Expand with GE-Baker Hughes Merger
by Karen Boman
|
Rigzone Staff
|
Monday, October 31, 2016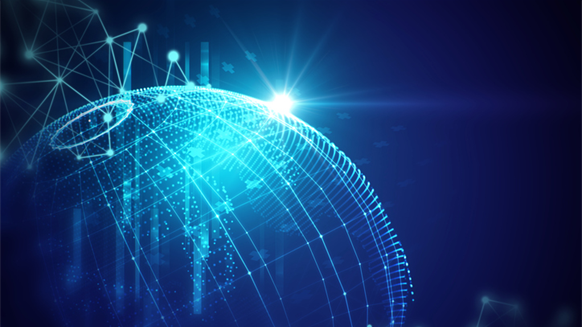 The GE-Baker Hughes merger could expand the adoption of digital technology in the oil and gas industry.
The use of digital technology in the oil and gas company could be further expanded with the announced merger of General Electric's (GE) oil and gas division with oilfield service company Baker Hughes. Under the merger, the "new" Baker Hughes will become a GE company and a "fullstream digital industrial services company," according to a Baker Hughes' Oct. 31 press statement.
Karen Boman
Senior Editor, Rigzone
Evercore ISI suspects the merger will provide GE a means of promoting the widespread adoption of its industrial internet platform Predix, a focus of GE's long-term strategy, Evercore Analyst James West stated in an Oct. 31 research note. West told Rigzone that the oil and gas industry is still in the early days of discovering the value of digitalization and unlocking the power of Big Data. However, West said he believes it will create value in terms of pricing, market share and market size.
The transaction is expected to speed up GE's capability to extend the digital framework to the oil and gas industry, GE Chairman and Chief Executive Officer Jeff Immelt said in an Oct. 31 press statement.
"An oilfield service platform is essential to deliver digitally enabled offerings to our customers," Immelt said in the release. "We expect Predix to become an industry standard and synonymous with improved customer outcomes."
West added in the research note that Evercore knows of similar initiatives by Halliburton and Schlumberger, and a GE-Baker Hughes partnership could be the key to accessing a plethora of data across the well lifecycle for GE as its service offering is light relative to the two oilfield service companies (OFS).
"As perceived value within the oil patch shifts from hard assets to the cloud, these type of combinations will likely become increasingly differentiating factors (if not necessary) to compete at the upper echelon of the next upcycle," West commented in the statement.
In terms of technology, the merger definitely makes sense. In recent years, the oil and gas industry has sought the ability to better predict productivity, profitability and safety in operations. Technological innovation – including digital technology – is viewed as a means of helping industry achieve these goals. Long viewed as a Big Data industry, the oil and gas sector has been generating more data than ever, and is looking to digital technology to glean more insight from this data. Digital technology is also expected to transform the hiring practices of oil and gas companies.
Beyond the scope of Big Data, Evercore ISI sees potential revenue synergies from subsea partnerships. GE is already involved in io Oil and Gas Consulting through a joint offshore consultancy with McDermott International. The goal of this partnership has been to leverage contractor knowledge to guide offshore projects at the development phase. Aker and Baker Hughes also have a subsea alliance similar to OneSubsea, West said in an Oct. 28 research note. Evercore's initial reaction to the deal is that any partnerships will likely preclude pressure pumping due to the logistical network required and perceived lack of technology differentiation. Artificial lift partnerships could also bring a regulatory investigation due to Baker Hughes' and GE's 16 percent and 14 percent market shares in this area.
Generated by readers, the comments included herein do not reflect the views and opinions of Rigzone. All comments are subject to editorial review. Off-topic, inappropriate or insulting comments will be removed.
RELATED COMPANIES