African Oil Explorers Poised for Comeback After Drilling Low
by Bloomberg
|
Paul Burkhardt
|
Monday, October 31, 2016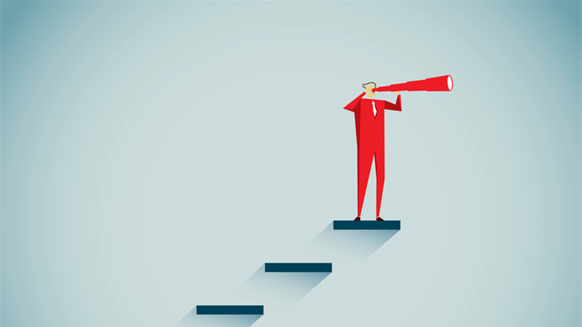 "From September we've seen a definite warming," said Chariot CEO Larry Bottomley, who sees a revival of interest in exploration in Africa.
(Bloomberg) -- Chariot Oil & Gas Ltd. plans to drill its first well in at least three years in 2017 off Morocco as African oil and gas explorers meeting in Cape Town this week ponder the potential for an industry renaissance.
Offshore drilling on the continent matched an all-time low in September, with just nine active rigs, according to Baker Hughes Inc. data. From that trough, the deal hatched by OPEC in Algiers at the end of the month to cut the group's output for the first time in eight years is adding to optimism that Africa is ripe for a comeback.
"From September we've seen a definite warming," said Chariot Chief Executive Officer Larry Bottomley, who sees a revival of interest in exploration in Africa.
Consultants Wood Mackenzie Ltd. said it's encouraging that some smaller operators are looking to drill wells and expects activity to pick up in places such as Kenya, Tanzania and Mozambique. Nevertheless African explorers, who will be joined in Cape Town this week by oil majors Exxon Mobil Corp., Royal Dutch Shell Plc and Total SA, are coming to terms with "lower for longer" prices, according to the Chariot CEO.
The continent's total rig count fell to a five-year low of 77 in September, with crude still trading at less than half its mid-2014 level. While an OPEC committee met on Friday and Saturday to discuss output quotas for members participating in an agreement to cut production, there are concerns the group will struggle to deliver on a deal from which at least four members are seeking exemption.
"Any price support would be a positive for African E&Ps" and for the outlook for projects in East Africa, according to Will Hares, an analyst at Bloomberg Intelligence. "Drilling companies have been hit extremely hard, especially offshore drillers."
"Exciting" activity is building for next year in areas such as Mauritania, Morocco and Senegal, Peter Elliott, director of London-based consultants NVentures, said in a speech in Cape Town on Monday.
Moroccan Drilling
Sound Energy Plc, which has increased more than fourfold in value this year after making a natural-gas discovery in Morocco, expects the results of a second well in the North African country within weeks, Vice President for Business Development William Holland said at the same Africa Oil Week conference.
Exploration in Africa began to ramp up a decade ago, with an average of 16 exploration wells a year from 2006 to 2014, according to Alasdair Reid, upstream research analyst at Wood Mackenzie. Activity peaked in 2012 when the industry spent over $2 billion completing 27 exploration wells and discovered nearly 14 billion barrels of oil equivalent. There was a marked slowdown last year, when exploration spend fell by 70 percent, he said.
"The exploration picture in East Africa is symptomatic of the wider industry response to the lower oil price, where we've seen a retrenchment away from higher risk, frontier basins," Reid said. Despite huge gas discoveries in Tanzania and Mozambique, "the long lead times, lack of a domestic market for gas and high upfront capex are potential deterrent to new entrants," he said. Licensing rounds in the region have also failed to attract a large number of explorers.
Shifting Focus
Tullow Oil Plc, a British oil producer focused on Africa, in 2014 began to shift its focus to cheaper onshore exploration, mainly in Kenya, when crude prices began their decline. The company is Europe's best performing oil stock this year and on Friday Tullow said increasing output from its TEN project in Ghana should help it pay down its $4.7 billion of debt.
Chariot has concentrated on "protecting the portfolio, protecting the cash" through the downturn, Bottomley said. The company has also reduced its board and technical team to save costs, he said.
Some activity still endures. Tullow has exploration plans in Kenya and Royal Dutch Shell Plc is looking to drill off Tanzania, according to Wood Mackenzie's Reid.
Exxon last week said it discovered an oil field off the Nigerian coast that may hold as much as 1 billion barrels of crude, worth $51 billion at current prices. The company's Mesurado-1 deepwater well in Liberia due to be drilled next month could also bring some of the spotlight back to Africa, Hares said.
"If successful this could be largest oil discovery of the year," he said.
To contact the reporter on this story: Paul Burkhardt in Johannesburg at pburkhardt@bloomberg.net To contact the editors responsible for this story: James Herron at jherron9@bloomberg.net Dylan Griffiths, John Deane)