ExxonMobil Finds Potential 1 Billion Barrel Oil Field Offshore Nigeria
|
Thursday, October 27, 2016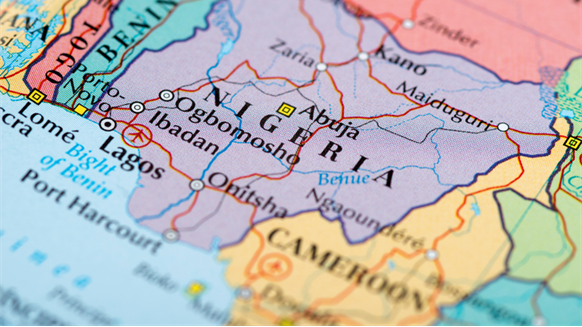 ExxonMobil has a 27% interest holding in the Owowo field with Chevron, Total, Nexen and the Nigeria Petroleum Development Company.
Off the coast of Nigeria, Exxon Mobil Corp. and its partners have found a reservoir that is estimated to hold between 500 million and 1 billion barrels of oil beneath 2 miles of ocean floor.
ExxonMobil announced the discovery in a news statement Thursday. The Irving, Texas-based company has a 27 percent interest in the find, in a joint venture with Chevron Nigeria Deepwater G Ltd. (27 percent interest), Total E&P Nigeria Ltd. (18 percent interest), Nexen Petroleum Deepwater Nigeria Ltd. (18 percent interest), and the Nigeria Petroleum Development Company Ltd. (10 percent interest).
ExxonMobil's affiliate Esso Exploration and Production Nigeria drilled the Owowo-3 well to 10,410 feet in 1,890 feet of water; the field itself is contained in the Oil Prospecting License 223 and Oil Mining License 139. Originally spud Sept. 23, the Owowo-3 found about 460 feet of oil-bearing sandstone, adding to the Owowo-2 find of 515 feet, according to the company.
"We are encouraged by the results and will work with our partners and the government on future development plans," Stephen M. Greenlee, president of ExxonMobil Exploration Co., said in the statement.
ExxonMobil added the Owowo West field, discovered in 2012 according to Tudor Pickering Holt & Co., to its list of projects in April. Chevron, which holds a majority interest in the play with ExxonMobil, has had business interests in Nigeria since 1913.
Nigeria's flow oil – both offshore and onshore – has been disturbed several times in recent years by geopolitical and socioeconomic violence. In 2010, seven workers were kidnapped from an ExxonMobil oil platform. And in 2013, the International Maritime Bureau found 22 incidents of piracy and armed robbery offshore Nigeria during the first six months of the year.