Will Saudi Aramco Snub the US, Take Its IPO to Europe or Asia?
by Deon Daugherty
|
Rigzone Staff
|
Thursday, October 27, 2016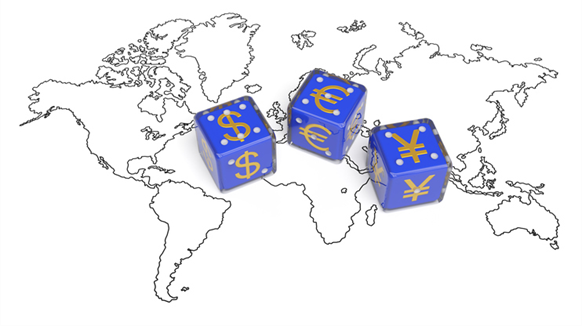 With Congress' push to let 9/11 victims sue Saudi Arabia, whether Saudi Aramco will file its $2 trillion IPO in the United States becomes a question.
As Saudi Aramco plans for an expected $2 trillion initial public offering, some experts say United States policy-makers may have handed the company a reason to file it elsewhere.
When the U.S. Congress overrode President Obama's veto of the Justice Against Sponsors of Terrorism Act (JASTA) last month, it opened the door for victims of the 9/11 terrorist attacks to sue Saudi Arabia. Despite fierce protest from the House of Saud that it had nothing to do with planning the attack, 15 of the 19 hijackers involved were Saudi nationals.
And the consequence of Congress' veto override – the first in Obama's tenure – could be that Aramco, a state-owned company, books its initial public offering (IPO) outside of the United States.
Jim Krane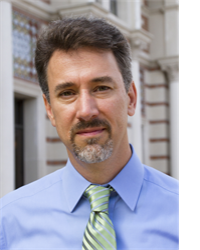 Wallace C. Wilson Fellow for Energy Studies, Rice University
"If Aramco doesn't list in the U.S., I'd say that is a bit of a diplomatic snub," said Jim Krane, the Wallace C. Wilson Fellow for Energy Studies at Rice University. "And I think the Saudis … they wouldn't mind if Americans take it that way."
Krane said Saudis are upset and alarmed by the legislation, which is expected to become law.
"If it's true they considered a U.S. listing for Aramco, and then declined because of JASTA, that's one way of signaling your displeasure," he said.
The U.S. and Saudi Arabia have a long relationship that grew close during the Cold War, when the two nations were united by their common enmity for the former Soviet Union. They still share major economies built on fossil fuels and a similar worldview of problems in the Middle East, Krane said. However, with the collapse of the Soviet Union in 1991, the Obama Administration's nuclear deal with Iran and the invasion of Iraq, the two have drifted apart.
Carl Larry, director of oil and gas business development at Frost & Sullivan, said Aramco wouldn't lose money by listing its IPO outside of the United States. In fact, the move would lighten its risk of ratings agency scrutiny, federal transparency law and fickle U.S. investors.
"There's a lot that Saudis avoid by not coming here," he said. "It remains to be seen what they're doing, but I just don't think their interests are to see the U.S. get involved when it comes to owning any kind of stake in their country."
Carl Larry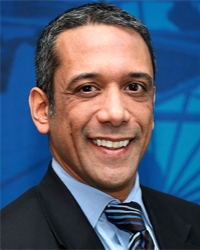 Director of Oil and Gas Business Development, Frost & Sullivan
And if keeping U.S. dollars out of Saudi Arabia is Aramco's goal, snubbing the U.S. exchanges might do it, Larry said.
"As far as a financial impact on the U.S., it certainly will lose a lot of U.S. investors that just don't, can't or won't invest outside the U.S. When it comes to major funds or investment pools, they won't have the ability to buy into any foreign listings," he explained. "One would think that a country like Saudi Arabia would want the most bang for their buck in an IPO of this size, but their recent sale of nearly $18 billion in bonds shows they can rely on other foreign investors to supply all the cash they need."
Still, other experts say that even if Aramco chooses to list outside of the U.S., it wouldn't necessarily quash the longtime consonance.
"U.S.-Saudi bilateral cooperation will continue to endure and flourish regardless of any temporary diversions," said Christopher Guith, senior vice president for policy at the U.S. Chamber of Commerce's Institute for 21st Century Energy.
To be sure, there are several factors in the "remains to be seen" category regarding the IPO. The company has said it's planning to list 5 percent of its assets in the deal – and even at 5 percent, it's a formidable figure – but there's no clear answer on which assets.
1
2
3
View Full Article
Generated by readers, the comments included herein do not reflect the views and opinions of Rigzone. All comments are subject to editorial review. Off-topic, inappropriate or insulting comments will be removed.
RELATED COMPANIES