Oil, Gas Automation Sector Suffering From Skills Shortage
|
Tuesday, October 25, 2016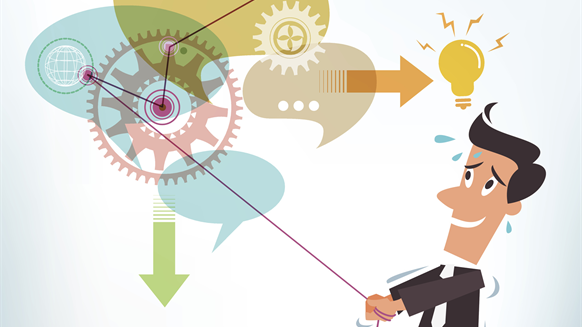 The oil and gas automation sector is suffering from a skills shortage, according to Vimal Kapur, President of Honeywell Process Solutions.
The oil and gas automation sector is suffering from a skills shortage, according to Honeywell Process Solutions President Vimal Kapur.
Speaking at the EMEA HUG conference in The Hague, Kapur told delegates that the issues around skills in the sector are three dimensional:
The work being undertaken today is more complex than in the past
A lot of people who manage the current fleet of control systems in the industry are either retiring or on the brink of retirement
Companies are increasingly being asked to work with fewer people
"You put the three together: we are supposed to have less people who are likely to be inexperienced and they need to lead with complex technology," Kapur said in his speech.
"It's a pretty deep challenge, which has to be managed," he added.
Lack of Standardization Raising Costs
In another observation of the oil and gas industry, Kapur outlined that capital expenditures in the field could be slashed through standardizing elements of the process sector.
"Capital spend on projects continues to be a challenge," Kapur said at the conference.
"Why does capital spend go higher? One of the biggest takeaways is that there's a lack of standardization in the process industry ... every plant is custom built," he added.
Kapur also added that oil and gas field developments in the EMEA region and LNG developments in Asia have overrun massively on estimate costs, increasing from original estimates by several hundred billion dollars.
Generated by readers, the comments included herein do not reflect the views and opinions of Rigzone. All comments are subject to editorial review. Off-topic, inappropriate or insulting comments will be removed.