Upstream Oil, Gas Needs a Mindset Change
by Andreas de Vries
|
Friday, October 28, 2016
This opinion piece presents the opinions of the author.
It does not necessarily reflect the views of Rigzone.
Both the crude oil and liquefied natural gas (LNG) markets are at present structurally oversupplied. In the medium- to long-term, the downside risks to crude oil and LNG prices outweigh the upside potential. Consequently, $50 per barrel crude oil and $5 per mbtu LNG are here to remain. To cope with this new reality, the upstream oil and gas industry will have to change its mindset.
In a market economy, competitors all have the same fundamental aspiration, which is to maximize profit or shareholder return. In such an environment, strategy is all about making choices – to establish a competitive advantage in which the market will reward the company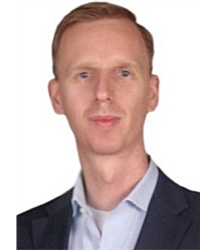 Andreas de Vries
It is often thought that strategic choices are about tradeoffs – do we go for volume or margin, do we go for a quality advantage or a cost advantage, et cetera. The best strategies, however, resolve such apparent tradeoffs. They bring together the upside of what appear to be mutually exclusive alternatives while avoiding their downsides.
As an example, a strategy that combines what appears to be mutually exclusive lies behind Toyota's success in the automobile industry. While its competitors chose to focus on either quality or cost, Toyota chose to establish a lasting competitive advantage for itself through resolving the apparent conflict between the two. It now leads its industry in sales, profitability and brand value.
Oil, Gas Industry Focus: 2000-2014
During most of the 21st century, the upstream oil and gas industry focused on growing volume, profiting from historically high crude oil and LNG prices required for increasing production and replacing the reserves produced. So the industry delivered feat after feat of engineering to be able to produce resources in frontier areas and from unconventional reservoirs.
This focus on volumes came with a cost. Literally. The upstream oil and gas industry rushed to find new resources and bring them to market while throwing money at every challenge it encountered. Desiring fast resolutions, customization became the trend in the industry and longer term efficiency became less of a priority. Every challenge got its own, unique solution. Consequently, at the macro level, exploration and production (E&P) costs exploded, essentially doubling between 2000 and 2012, and pushing up the oil price needed by oil majors to at least $60 per barrel.
The "New Reality"
When, at the end of 2014, crude oil and LNG prices crashed, the question was whether this would be a temporary event that would eventually correct itself (through U.S. shale going bankrupt), or become a break with the past. Nearly two years later, during which crude oil averaged at just $47 per barrel, it has become clear that 2014 was not an anomaly, but rather the start of a new era.
There are no short term fixes for the crude oil and LNG markets. The recently announced OPEC production cut will, for example, most likely result in an increase in U.S. shale production – if it materializes at all, and lead to a reduction in the number of barrels available for export. In the medium- to long-term, the downside risks to crude oil and LNG prices – such as continued sluggish global economic growth, shale technology innovation, electrification of transport and renewables growth – also outweigh the upside potential.
Most likely, therefore, $50 per barrel oil and $5 per mbtu LNG are here to remain for a considerable period of time.
Oil, Gas Industry Focus: 2016 and beyond
To succeed in a low price environment, the upstream oil and gas industry will need to do more than short-term cost cutting exercises (workforce reductions, service contract renegotiations, et cetera), it will need to shift its focus because volume will no longer equal value. Cost-efficiency will.
There are two main paths to greater cost-efficiency.
Firstly, high-grading the acreages that are most productive, which is about focusing exploration, development and production on low cost areas, typically onshore and close to the market. High-grading has been instrumental in keeping U.S. shale afloat during the downturn. It has also been at the core of ENI S.p.A.'s exploration strategy, giving the company one of the lowest cost resource portfolios in the industry, sought ought by even the biggest players.
Of course, there is a limit to the amount of high-grading that any upstream oil and gas company can do. In a low price environment, a high-grading exercise should be supported by a standardization effort, the second main path to greater cost-efficiency. Amongst the benefits of standardization is that it simplifies, thus making overall management easier. Also, it facilitates organizational learning and the leveraging of experiences, thus enabling the development and sharing of best-practices. And it reduces the number of services and components used in operations, while increasing the volume of the services and components used, thus delivering economies-of-scale in procurement.
In the upstream oil and gas industry, standardization can be applied to the equipment used in exploration, development and production, the processes used to manage the activities and the design of assets. However, a shift from a volume-focus to a cost-efficiency-focus will most likely go against established wisdom in upstream oil and gas. Therefore, a standardization effort will be about delivering a mindset change in the organization. It might indeed be that standardization, to some extent, negatively affects volumes. But it needs to be understood that maintaining these volumes comes at a cost, which is unsustainable at $50 per barrel oil and $5 per mbtu LNG.
A number of different operators have already reported substantial savings from their standardization efforts. Most likely the future winners of the upstream oil and gas industry will be those that manage the mindset change to a cost-efficiency-focus best. And, just as Toyota did in the automobile industry, they must find standards in equipment, processes and assets that reduce costs without affecting the quantity of volumes and speed of their delivery.
Andreas de Vries is a consultant in the oil & gas industry, helping organizations to formulate strategies for success and translating these into concrete action and practical results.
Generated by readers, the comments included herein do not reflect the views and opinions of Rigzone. All comments are subject to editorial review. Off-topic, inappropriate or insulting comments will be removed.