BLOG: Oil, Gas Company Lends Support to Driver Safety Initiative
|
Friday, October 21, 2016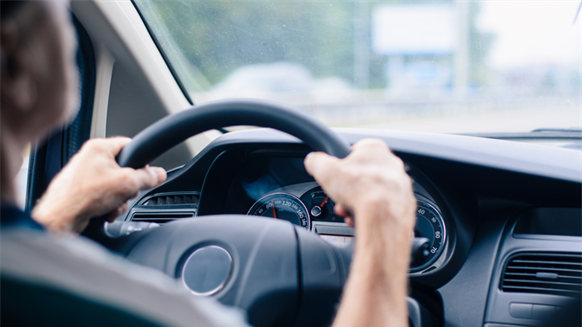 A new program aims to reduce the number of injuries and deaths on Permian Basin roadways to zero.
The Permian Basin – long a province of oil and gas activity – has enjoyed a recent surge of interest from oil and gas companies seeking to enter of the few places in North America where drilling wells is still profitable. But this surge in activity has also brought challenges, such as more traffic on local roadways.
Karen Boman
Senior Editor, Rigzone
The Permian is not alone in this trend. The surge in U.S. unconventional exploration and production not only inflicted wear and tear on roads in communities not used to heavy traffic, but resulted in driver injuries and even fatalities.
To address this issue, the Permian Road Safety Coalition (PRSC) launched last week Goal Zero, an industry and community-wide collaborative effort to have one day without road-related injuries or fatalities in the Permian Basin. To kick off the initiative, the PRSC hosted a community rally Oct. 13 in Midland, Texas. The rally was followed by a road safety forum that included transportation presentations, industry best practice sharing and safety demonstrations, PRSC said in an Oct. 13 press statement.
The rally – attended by nearly 200 community members -- was intended to remind drivers to follow safe driving practices. This includes no speeding, no cell phone use or distracted driving, no drug or alcohol use, to wear a seat belt and to have a plan for fatigue, Scott Scheffler, external relations manager for Shell and vice chair of the PRSC, told Rigzone. Shell is one of the oil and gas companies providing support for the PRSC initiative.
"The strong safety culture of our industry, and the local acceptance that the high number of fatality accidents were just a part of living in the Permian, were in such disagreement that the PRSC felt like we had to step up to provide safety leadership in the community in order to help drive down the number of accidents in the region," Scheffler commented to Rigzone.
According to the PRSC, road safety is a critical global public health challenge, and a barrier to human development and economic growth. Quoting data from the Texas Department of Transportation, the PRSC said that, in 2015 alone, over 4,000 road accidents occurred in Midland County, Texas.
"By collaborating across industries with local governments, PRSC is committed to improving road safety in the Permian Basin and setting new standards for what the private and public sector are able to accomplish together," Dolores Vick, chairman of the non-profit PRSC, said in an Oct. 13 press statement.
I think the PRSC's goal is an admirable one. In my opinion, even one roadway accident resulting in death or injury is one too many. The initiative is not only a reminder of the need for safety in the oil and gas industry, but a reminder for anyone who drives. Here in Houston, it's not uncommon to see people talking on their cell phones, texting and speeding as they drive around town. I try and behave behind the wheel, but I can see how life can get so busy that it would be easy to slip into these habits. It also can be easy to push yourself until not only your car runs out of gas, but you run out as well. Unfortunately, that's when accidents happen.
In short, I'm glad to see oil and gas companies involved in this effort. At a time when the presidential elections and other issues appear to have our country so divided, this is an initiative I'm sure that everyone can get behind.
Generated by readers, the comments included herein do not reflect the views and opinions of Rigzone. All comments are subject to editorial review. Off-topic, inappropriate or insulting comments will be removed.