Houston's Oil Industry Eyes Recovery, Job Creation
|
Friday, October 21, 2016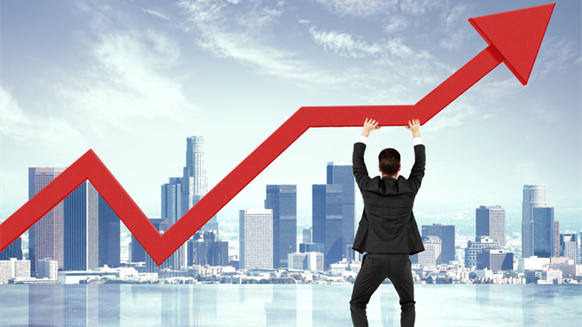 Though market fundamentals aren't ideal, Houston's oil and gas environment is at an inflection point as it inches toward $60 oil.
Jenny Philip, senior manager, economic research for the Greater Houston Partnership, discussed the future of Houston's energy workforce at WorkforceNEXT's Fall Summit Oct. 20. Houston has lost 24,700 mining and logging jobs since the beginning of the industry downturn (December 2014).
"Houston is the energy capital of the world," said Philip. "We love to boast about that in $100 oil, but we also have to own that in $26 oil or our current $52 oil."
We're on the verge of approaching $54 per barrel oil, which Philip said is when many energy analysts believe we will start seeing more exploration and production activity and hiring.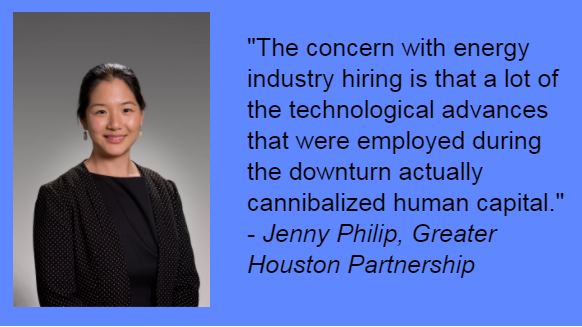 In a September meeting, OPEC agreed to cut oil production, but Philip said market fundamentals are holding back a surge in oil prices.
"If you look at supply and demand, you have to take into account not only the production that is already occurring, but the amount of surplus capacity that has been built up throughout the course of the downturn," she said. "Right now, we're at about three billion [barrels] and we're not able to draw down on these inventories in a significant way until next year."
Those aren't great market fundamentals to support a huge oil price increase, but there is movement toward a $55-$60 oil price environment, she added.
Assuming the price trough of $26 oil in Feb. 2016 is the lowest the industry will see this downturn, Philip said typically it will take two or three quarters to see drilling pick back up, which is happening now. Two or three quarters after that, we'll see an uptick in hiring.
"We're not going to see a huge hiring binge. As the industry recovers, significant hiring is still being held off," Philip said. "The concern with energy industry hiring is that a lot of the technological advances that were employed during the downturn actually cannibalized human capital. The projects that were hiring were the ones looking at technologies to take people out of the workforce."
Similar to adjusted expectations to the rig count and oil price, the industry has to adjust its expectation of the head count post-downturn.
Moving into 2017 and 2018, Houston isn't expecting to see a recovery like it did coming out of the Great Recession in 2009, said Philip.
"What took us into the Great Recession was a financial crisis," she said. "What took us into this downturn was specifically about energy. Houston's employment continued to grow, even with the volatility of oil prices."
Generated by readers, the comments included herein do not reflect the views and opinions of Rigzone. All comments are subject to editorial review. Off-topic, inappropriate or insulting comments will be removed.