Iran is Open for the Oil Business - Sort Of
by Deon Daugherty
|
Rigzone Staff
|
Tuesday, October 18, 2016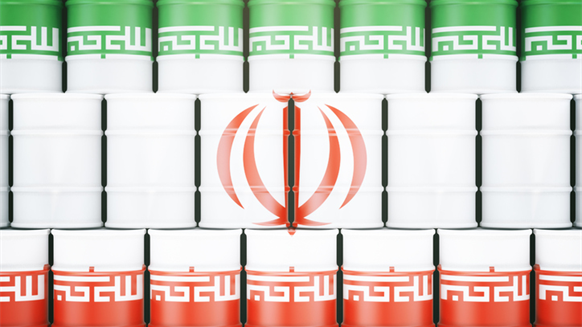 Hunger for Iran's cheap oil will lure some foreign companies, but questions remain on how much it will cost commodity prices.
Long a nation rich in oil but short on relative wealth, Iran is gearing up to offer its oil patch projects under a new contract model designed to entice foreign investment.
Two years in the making, the Iranian Petroleum Contracts (IPC) sets an average contract duration for 20 years and replaces the buyback clause that decimated foreign interest with a more user-friendly fee-per-barrel.
As Wood Mackenzie analyst Homayoun Falakshahi explained, the buybacks left foreign investors with lacking returns. The new contract terms aren't great, he told Rigzone, but, "Still, they are much better than before. It's a big opening."
Homayoun Falakshahi
Analyst, Wood Mackenzie
While the country is inviting foreign oil investment at a level not seen since 1979, it's still a mixed message Iran is sending. The country doesn't have political parties; rather, stakeholders exist as various factions within the regime. Politically, it's been a challenge to get the new concessions approved, and the current iteration of the IPCs is dramatically different from the first, experts have said.
But, Iran wants foreign investment for a number of reasons. From the outset, the country has significant infrastructure needs. That recognition comes largely from the return of current oil minister Bijan Zanganeh, who was initially responsible for opening Iran to foreign oil and gas investment in 1995. And Zanganeh is back in power with the election of Hassan Rouhani in 2013, who triggered the outreach for foreign investment in Iran's oil fields. Iran is eager reclaim its position as a top OPEC producer, and to do so, the country needs outside technology and cash.
Zanganeh is more technocrat than politician, Falakshahi said, and he grasps the situation in Iran. The country needs investment and access to modern technology to enhance recovery from its aging oilfields.
"To increase the crude oil production capacity, they need investors. In some cases, (foreign investment) is not even to increase production capacity, it's to keep the production capacity steady. They need investors from the outside," Falakshahi said.
Post-Sanction Iran
Released from economic sanctions that battered Iran's crude production returns less than a year ago, the country is eager to ramp up its production to pre-sanction levels. In April, U.S. Energy Secretary Ernesto Moniz said the country was close.
John J. Maresca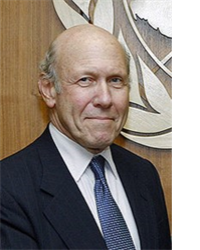 Former US Ambassador, Organization for Security and Cooperation in Europe
Wood MacKenzie has estimated the sanctions cut Iran's crude exports to 1.1 million barrels per day, which forced the national oil company to shut in its southern fields. And with the recent consensus OPEC deal capping crude production to help stabilize commodity prices, Iran has an exemption so it can realize and maintain its pre-sanction market share.
Of the 49 projects being offered to both local and foreign investors Oct. 21, 29 of them have 11 billion barrels of oil, according to analyst reports.
The overture to foreign companies is part of Iran's efforts to re-establish a leadership position in the region and in global markets, said John J. Maresca, former U.S. Ambassador to the Organization for Security and Cooperation in Europe, an entity responsible for drafting agreements that effectively ended the Cold War, former vice president of Unocal and an independent advisor on energy-related issues.
"The country is gradually opening up to normal relations with the world community, and is welcoming tourism and investment as part of that evolution," he told Rigzone.
While progress in that evolution will be protracted, it will happen, Maresca said.
"The fact is that the developing world has growing needs for energy, and there will always be efforts to meet such demands," he said. "There are always some companies that are unwilling to go into risky areas, but there are also always companies that decide to invest, and that produces job opportunities. It is an area to watch."
1
2
View Full Article
Generated by readers, the comments included herein do not reflect the views and opinions of Rigzone. All comments are subject to editorial review. Off-topic, inappropriate or insulting comments will be removed.