Production Still Shut at Statfjord A Following Platform Fire
by Andreas Exarheas
|
Rigzone Staff
|
Monday, October 17, 2016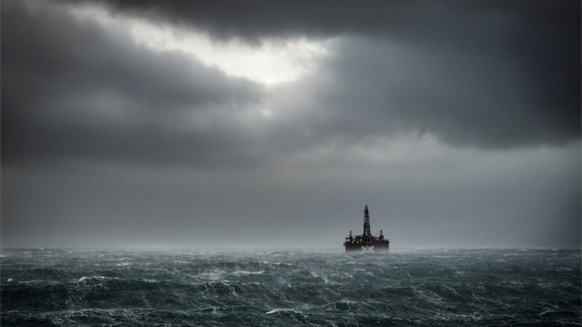 Statoil halts production at the Statfjord A platform in the Norwegian North Sea after a fire broke out Sunday.
Production is still shut at Statoil's Statfjord A platform in the North Sea following a fire Sunday, Oct. 16, a company spokesperson told Rigzone.
At 8:20 a.m. CET Saturday, the platform manager reported smoke and fire in a utility shaft on Statfjord A. No injuries were reported as a result of the incident and at 11:00 a.m. the platform manager announced that the fire had been extinguished.
The fire started in a loading pump in the utility shaft and was restricted to one area that is separated by fire barriers, according to a Statoil statement. When the smoke was detected, an automatic deluge system was triggered.

The emergency response organization on Statfjord A worked on extinguishing the fire and the area is now being monitored by the fireguard. There were 67 people on board when the incident occurred, 20 of which had been moved to Statfjord B by a SAR helicopter.
Production at Statfjord A was shut down and crew on board without emergency response assignments were sent to the lifeboats. They were later gathered for a debriefing on the platform. It is not clear at this time when production at the asset will restart.

Statfjord A is a production platform that has a concrete substructure and storage cells. The Norwegian part of the Statfjord field is located in blocks 33/9 and 33/12 in license 037 and contains both oil and gas.
The incident at Statfjord was one of three experienced by Statoil during the weekend. On Saturday t,he company experienced a well control incident on the drilling rig Songa Endurance in the North Sea and on Sunday Statoil shut its Gullfaks A oil and gas platform offshore Norway. Reuters has since reported that Gullfaks A has restarted production.
Reuters contributed to this article.
Generated by readers, the comments included herein do not reflect the views and opinions of Rigzone. All comments are subject to editorial review. Off-topic, inappropriate or insulting comments will be removed.
RELATED COMPANIES