BLOG: Majority of Oil, Gas Workers Unhappy with Current Employment
|
Friday, October 14, 2016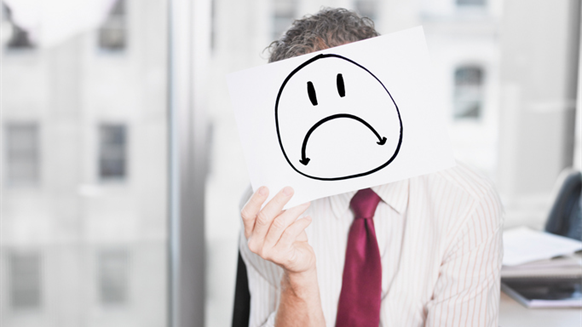 The majority of oil and gas workers are unhappy with their current jobs, according to a Rigzone poll on Twitter.
The majority of oil and gas workers are unhappy with their current jobs, according to a Rigzone poll on social media platform Twitter.
Are you happy with your current oil and gas employment?

— Rigzone (@Rigzone) 14 September 2016
Out of 223 participants in the poll, 65 percent said that they were not happy with their employment. Twenty-eight percent of these people said that they used to be happy with their jobs, and 37 percent refused to draw up any positives at all about their current employment.
Andreas Exarheas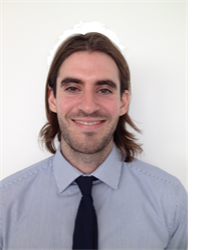 Associate Editor, Rigzone
This result doesn't come as a huge surprise in the present-day oil and gas climate. Since the oil price crash in 2014, a variety of companies have made things harder for employees.
Some firms, like Baker Hughes and Aker Solutions ASA, have implemented pay cuts in response to the downturn, which could easily lead to less satisfaction in the workplace. Some employees have had their work schedules and holiday patterns changed, which clearly reduced the happiness of workers, and others, such as those working for companies like BP plc or Subsea 7 S.A., have had to endure the uncertainty surrounding impending job loss plans. If you know you might lose your job in the near future, how happy are you really going to be with your employment?
Economic uncertainty in the oil and gas sector has even resulted in a rise in stress related problems among staff, said Dr. Steve Smith, a senior lecturer in mental health and well-being at Robert Gordon University.
The total number of oil and gas job losses since the onset of the industry downturn is conservatively more than 350,000 globally, according to a report by Houston-based consulting firm Graves & Co. This is a huge portion of the industry and those still working in it will likely know someone who has been affected. Maybe long-term colleagues, friends or even family have been forced to leave a company, which could have a profound effect on employment satisfaction on those left behind.
Happiness in Oil, Gas
Although the majority of respondents in the poll stated that they were unhappy with their jobs, 35 percent said that they were happy.
Twenty percent of these people still reported that some issues were hampering their job satisfaction, but 15 percent claimed that they were absolutely happy with everything about their jobs.
It's difficult to know exactly why these people feel this way about their employment. Maybe they're one of the lucky few whose working conditions weren't radically affected by the downturn, or maybe they possessed skills which allowed them to seamlessly transition to less affected segments of the industry.
Another answer could be that these people are just more optimistic than the rest of the respondents.
If that is the case, several oil and gas analysts have given these respondents a reason to feel optimistic with their oil price predictions over the next couple of years, with Raymond James & Associates stating that West Texas Intermediate will average $80 per barrel by the end of 2017.
1
2
View Full Article
Generated by readers, the comments included herein do not reflect the views and opinions of Rigzone. All comments are subject to editorial review. Off-topic, inappropriate or insulting comments will be removed.