Bidding Frenzy in Biggest US Oil Field Yields Record Deal
|
Friday, October 14, 2016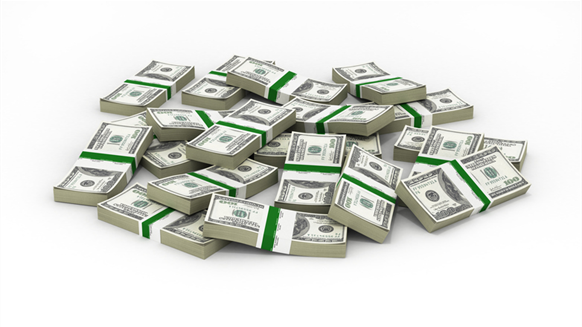 RSP Permian agrees to pay $2.4B in cash and stock for Silver Hill Energy Partners as increasing competition for drilling rights in the biggest US oil field pushes bids to new records.
RSP Permian Inc. agreed to pay $2.4 billion in cash and stock for Silver Hill Energy Partners as increasing competition for drilling rights in the biggest U.S. oil field pushes bids to new records.
RSP is paying the equivalent of $45,000 per acre of drilling rights, a price never seen before in the western section of the Permian known as the Delaware Basin, said Sam Burwell, an analyst at Canaccord Genuity Inc. in New York. Acquisition costs in the Delaware Basin are creeping closer to those in the more prolific Midland Basin 100 miles to the east as drillers refine their exploration techniques, triggering more and more gushers.
Oil explorers from Chevron Corp. to EOG Resources Inc. to Pioneer Natural Resources Co. have been accelerating drilling in the Permian region as innovations in sideways drilling and fracking drive costs low enough to make a profit despite the worst-in-a-generation slump in crude prices. The Permian, a prehistoric sea beneath parts of Texas and New Mexico that produced its first gushers in the 1920s, is one of the few spots in North America where it's still profitable to drill wells.
"This is the highest price we've seen to date" in the Delaware Basin, Burwell said in an interview.
Dallas-based RSP plans to finance the transaction with $1.25 billion in cash and 31 million shares of its own common stock, RSP said in a statement on Thursday. Silver Hill, a creation of private-equity firms Kayne Anderson Capital Advisors LP and Ridgemont Equity Partners, controls drilling rights to about 41,000 net acres in the Permian Basin of West Texas. RSP offered to sell 22 million shares of stock to help finance the deal.
"We believe the assets of Silver Hill are located in the best part of the Delaware Basin and will be a perfect complement to our existing asset base," Steve Gray, chief executive officer of RSP, said in the statement. The rights acquired in the deal involve the thickest layers of oil-soaked rocks in the Delaware Basin, RSP said in a presentation on its website. The layers also are among the deepest in the region, which means higher underground pressure that will push more oil to the surface more quickly, increasing profits, the company said.
RSP prevailed over larger suitors for Silver Hill, including Occidental Petroleum Corp., Marathon Oil Corp. and Noble Energy Inc.
Highly Sought
Silver Hill's assets were highly sought after because the company's wells targeting a layer of the Permian known as the Wolfcamp outperformed the average output for that zone by about 16 percent, according to Gurpal Dosanjh, an analyst at Bloomberg Intelligence.
RSP's purchase of Silver Hill is its biggest since the explorer first sold shares to the public in January 2014. The stock has more than doubled since its debut, even as RSP issued four additional tranches of shares to raise cash. RSP's share offering Thursday, priced at $39.75 per share will raise about $874.5 million, the company said in a statement.
The deal will take the form of separate transactions for two Silver Hill entities, both of which will have effective closing dates of Nov. 1, according to the statement. Upon closing, Kayne Anderson, Ridgemont and other Silver Hill investors collectively will own about one-fifth of RSP's stock. Silver Hill Chief Executive Officer Kyle Miller will join RSP's board, according to the statement.
RSP said third-quarter production was up 13 percent from the previous three months. It increased guidance for 2016 production by 5 percent to 28,500 to 29,500 barrels of oil equivalent per day. Shares fell 0.3 percent to $41.61 at 10:01 a.m. Friday.
To contact the reporter on this story: Joe Carroll in Chicago at jcarroll8@bloomberg.net To contact the editors responsible for this story: David Marino at dmarino4@bloomberg.net Susan Warren
Generated by readers, the comments included herein do not reflect the views and opinions of Rigzone. All comments are subject to editorial review. Off-topic, inappropriate or insulting comments will be removed.