Increased Automation to Create New Roles in Oil, Gas
by Andreas Exarheas
|
Rigzone Staff
|
Friday, October 14, 2016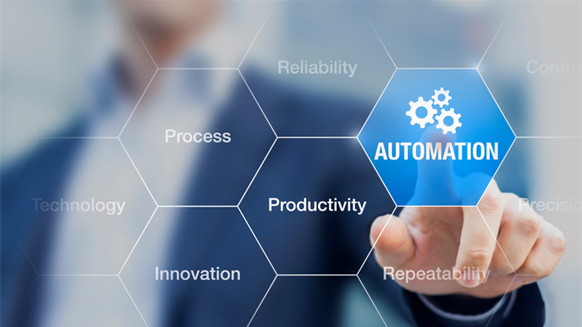 Increased automation in oil and gas will change the landscape of employment opportunities, but that doesn't necessarily mean workers will lose out.
Increased automation and digitalization in the oil and gas industry will shake up employment opportunities and create new roles in the sector, suggests Thomas Sparks, head of strategy at Siemens Oil & Gas.
"Traditional job profiles in the oil and gas industry will change," Sparks told Rigzone.
"Onshore training, remote operations centers, manufacturing based on 3D design and online monitoring will become critical game changers," said Sparks, offering some insight into which industry segments are likely to see the most benefit through a growing shift towards automation and digitalization.
This shift won't necessarily be bad news for oil and gas professionals though, according to Sparks, who believes new opportunities will emerge as a result of the change.
"It is not a question of whether oil and gas jobs will lose out to automation and digitalization in the future," said Sparks.
"The question is how the industry will be able to translate huge quantities of information into better operational decisions and how this will lead to new job profiles and job opportunities for the workforce," he added.
The primary goal of automation is not to replace workers, but to improve the productivity, safety and reliability of operations," Andrew Hird, vice president and general manager of Honeywell Process Solution's digital transformation unit, said.
"Forward-thinking organizations seek to empower people through automation, not replace them. By automating basic, repetitive tasks, people can be freed up for more productive, creative work," he added.
Highlighting a current example of this trend, Hird said that technologies using internet connectivity are creating opportunities for roles such as data scientists, while improving the consistent gathering and analysis of a fast-growing amount of operational data. As automation is used to gather and present data, Hird stated that people are needed to interpret this information and make business-critical decisions based on it.
As many oil and gas companies around the world are facing a shortage of qualified personnel to operate multi-billion production facilities, Hird suggests that the challenge in the current oil price environment is not how to reduce the number of employees. Rather Hird implies that companies must now figure out how to increase production with a declining workforce, as well as attracting and retaining a new generation of workers.
"The only way many … [companies] are able to do so is through improved automation, which again allows them to deploy employees in more productive areas," Hird said.
Automation Demand Increasing
The demand for automation software in the upstream oil and gas industry was in a period of decline late last year, according to Ali Raza, the vice president and general manager of advanced solutions at Honeywell Process Solutions.
A key reason for the decline was the fluctuating low oil price environment, Raza told Rigzone. The Honeywell VP added that interest in these types of systems first began to fall drastically when the oil price dropped in 2014.
"Although, some of the bigger companies … slowed down their projects they still wanted to continue, because I think one of the major concerns was cost optimization and basically trying to get savings out of cost optimization," he added.
1
2
View Full Article
Generated by readers, the comments included herein do not reflect the views and opinions of Rigzone. All comments are subject to editorial review. Off-topic, inappropriate or insulting comments will be removed.