DUCs Will Assist US Crude's Hot Production Run Through 2017
by Deon Daugherty
|
Rigzone Staff
|
Thursday, October 13, 2016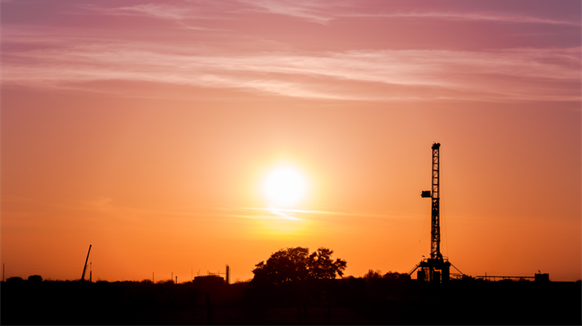 An uptick in oil prices is unlikely to cut short a drilling rally, and DUCs can help maintain the momentum toward market balance.
Questions have emerged on whether accelerated drilling activity in the United States will bring a screeching halt to the tentative rally in crude prices. It won't, say analysts at Tudor, Pickering, Holt & Co.
In short, the United States needs a return to growth in 2017 to balance the market by the end of the year, they said in a recent note to investors.
Although the estimated 2016 exit rate for production is on target at 8.4 thousand barrels of production per day (mbopd) to 8.5 mbopd, the first quarter 2017 has some downside risk of missing the 8.5 mbopd estimate, the analysts said. Outside of the Permian Basin and the STACK plays, operators have been hesitant to add horizontal rigs, they said. In the Eagle Ford and Bakken, where a rig can generate between 3 mbopd and 6 mbopd in average growth, the fields' current rig count of 60 is less than half TPH's projection of 140 rigs.
What's an industry that needs more rigs online – and quickly – to do? Look to drilled, but uncompleted (DUCs) wells. TPH suggested DUCs will help supplant the rig count during the next 12 months.
"We feel comfortable the Bakken may catch up to drilling expectations with recent crude strength, but less so … the Eagle Ford as operators pull cash from the basin to finance growth elsewhere," they wrote.
And DUCs abound throughout U.S. plays. The count has been building since 2013 – estimated to about 5,000 now – with the highest totals of about 1,250 DUCs in the Eagle Ford and 1,350 in the Permian. In 2014, about two wells were held as inventory per running rig, TPH said.
In the next few years, operators will likely target a backlog of two to three wells per rig. A total inventory of about 2,000 would be a normal level, TPH said, which could be the case by 2018. That would make roughly 3,000 DUCs available toward production across the Permian, Eagle Ford, Bakken and Niobrara. Wells on backlog cost about two-thirds the price of new wells to bring to production; the cost to reach equilibrium would be close to $12 billion, TPH said.
Generated by readers, the comments included herein do not reflect the views and opinions of Rigzone. All comments are subject to editorial review. Off-topic, inappropriate or insulting comments will be removed.