Digital Technology to Transform Oil, Gas Hiring Practices
by Karen Boman
|
Rigzone Staff
|
Wednesday, October 12, 2016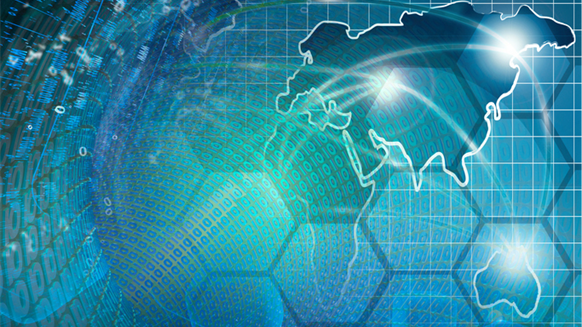 Industry insiders discuss the skill sets that oil and gas companies will need as they move towards digitalization.
The oil and gas industry's effort to adopt digital technology not only will impact its daily operations, but its hiring needs as well.
The oil and gas industry must pursue digital technology for two reasons: an aging workforce and increased focus on safety, said Mike Weast, IT regional vice president with professional staffing firm Addison Group, in a statement to Rigzone. As the majority of the workforce nears retirement, there is a need for an integrated strategy to attract millennials who possess the skills needed to manage the software systems that will replace manual and repetitive tasks with automated, rule-based decision-making, Weast commented.
Mike Weast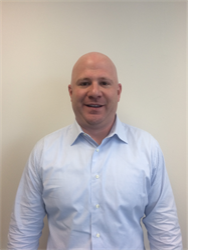 IT Regional Vice President, Addison Group
"The fact that digitization allows for a streamlined process and scalability, oil and gas companies need to hire workers that will help them quickly transition their operations in order to keep pace with the world economy, which continues to adopt digital technology at a rapid rate," Weast stated.
Oil and gas companies will need workers with certain skill sets to aid in their digital transformation, such as data scientists, software developers, business analysts and project managers.
"Software developers are the backbone of digital operations, as they write and test the code to build applications that will automate processes," Weast told Rigzone. "Business analysts are another essential piece that gather the required information to support developers in writing specifications [and] project managers are necessary to ease the transition process and keep projects on time and within budget."
Scott Leshinski, managing director with Huron Consulting, told Rigzone he sees the need for data scientists and for workers with management information systems (MIS) backgrounds. Jobs in finance, engineering and MIS functions all appear to be in demand, he said, adding that resumes are now being more closely scrutinized for these skills.
At a recent industry conference, an official with technology research firm Gartner discussed how digital tenacity will be critical for oil and gas companies looking to derive more value from digital technology. This included having the right leadership in place and making digital strategy core to a company's business strategy.
A better use and complete understanding of data and data analytics often means doing more with less personnel, Darrel Fanguy, energy sector business development manager for Tessella, told Rigzone in an interview. Tessella is a global analytics and data science consulting firm.
With analytics programs automating manual processes, Fanguy believes that fewer oilfield and white collar workers will be needed in the future.
"From a skills point of view, it is not just about hiring fewer people, but transforming the approach to how skills are deployed, and how companies find and develop those skills," Fanguy stated.
Going forward, he sees a much greater need for data scientists and technology-minded personnel that better understand automation and virtual communication.
"They will be fewer, but they will also be very different people," Fanguy explained.
Whilst data analytics is a catalyst for this skills change, it is only one part of a major trend of a great crew change in the industry which already started, driven by opportunities from technology and a new generation of workers with a different mindset, Fanguy stated.
"Indeed, this move to technology and data skills is a well-established pattern in many industries – if anything, oil and gas is somewhat behind the curve. But this transformation will require time – a great deal of knowledge must be transferred from longtime subject matter experts to a new generation which works with technology in very different ways," Fanguy commented.
Darrel Fanguy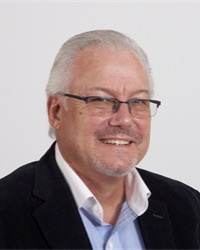 Energy Sector Business Development Manager, Tessella
Fanguy also advised companies to be wary of thinking of planning their hiring strategy for the recovery. When margins are low – that is the time to look at cost-saving programs. Data analytics – done right, with the right people – probably offers more cost saving opportunities than any other area. Oil and gas companies need to start hiring now, and not wait until the money is rolling in and they fall back into the same old inefficient patterns.
"Companies that wait for a recovery to bring in data skills will find they are outcompeted by companies that are investing now," Fanguy noted.
The Role of Data Scientists
In recent years, oil and gas companies have been looking enhance their operational efficiency and productivity through Big Data. As part of this strategy, oil and gas companies have been hiring data scientists to analyze data and gather insights. Due to this demand, the role of data scientist is one of five jobs expected to grow in the oil and gas industry.
Dave McCarthy, director of products with BSquare Corporation, told Rigzone that he has seen oil and gas companies pursue both strategies of hiring data scientists or identifying existing workers and giving them tools and support to analyze data and apply that knowledge. McCarthy said that improvements in software can allow engineers to act like data scientists. But IT will still be involved for other enterprise systems. In fact, McCarthy has seen an increased focus on the role that IT departments play in oil and gas.
Fanguy, on the other hand, believes that taking an existing IT or other employee and trying to turn them into a data scientists is a mistake. He reports seeing one oil and gas major lay off their true data scientists due to the downturn. In the end, seniority – and the fact that companies are still figuring out how to use their data scientists – prompted the layoff, Fanguy commented.
Leshinski noted that training experienced oil and gas professionals with engineering and finance backgrounds on technology is easier than training technologists to fully understand the oil and gas industry.
Preparing for the Next Generation
When oil and gas companies start hiring again, they will need to prepare for a workforce of college graduates who want to work off a cell phone or tablet, Jim Kolodgie, principal with Booz Allen Hamilton's civil and commercial group, told Rigzone in an interview.
The next generation also does not want to sit in front of a desk all day and type.
"The leadership of oil and gas companies needs to understand that these kids are very productive and can do things very quickly because they can navigate technologies pretty quickly," Kolodgie explained.
But the new generation of workers also will go out and try and find answers to questions from any sources they can, and not just go to a company's Big Data center.
"In my view, they're not as security-minded as the old guard," Kolodgie stated.
Millennials have no qualms about walking around an offshore rig, taking videos and sharing them on social media, Fanguy said.
The new generation also is not afraid to use capabilities such as open source and newer data science techniques and tools, Kolodgie added. The opposite of open source, enterprise tools, are closed universes that are more rigid than open source and more commonly used by oil and gas companies.
Security has been the main reason that oil and gas companies have not pursued open source. The fact that safety is such an issue for operations is another reason, Kolodgie explained.
"Managing this generation will be a little different," said Kolodgie. "The big issue will be giving them the tools they need to be successful."
In the end, digital technology is here to stay, and it won't be business as usual when oil prices recover, Leshinski concluded, noting that, going back to the old ways would be like using pencil and paper again for math after the invention of the Excel spreadsheet.
Generated by readers, the comments included herein do not reflect the views and opinions of Rigzone. All comments are subject to editorial review. Off-topic, inappropriate or insulting comments will be removed.