Interest in North Sea Decom Work Steps Up
|
Wednesday, October 12, 2016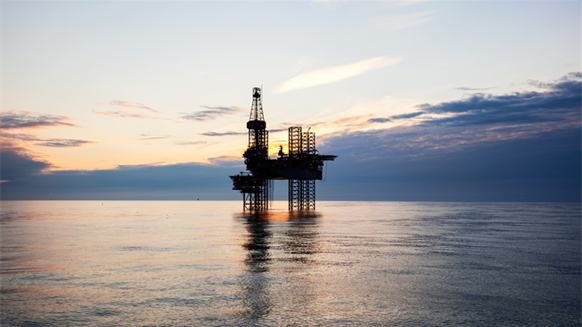 The demand for North Sea decommissioning work is increasing, says Jee Ltd.'s Jonathan McGregor.
Interest in decommissioning work in the North Sea is stepping up, according to a number of companies Rigzone has spoken to in recent weeks.
Jonathan McGregor, head of engineering at oil and gas consultancy firm Jee Ltd, told Rigzone:
"I would say probably there's been a 50 percent growth in requests for information or proposals coming in in the last six months alone."
This demand will continue to increase over the next couple of years at least, McGregor said, whose sentiment was supported by oilfield services firm Subsea 7 S.A. – a company that has already completed more than 20 North Sea decommissioning projects.
"We are certainly seeing an increased interest in our decommissioning offering. Currently, we are working with a number of clients on future decommissioning opportunities," a company spokesperson for Subsea 7 said.
A total of 151 fields are expected to cease production within the UK Continental Shelf over next five years, at a total cost of $21.4 billion (GBP 16.7 billion), according to Fiona Legate, senior UK upstream oil and gas analyst at Wood Mackenzie.
"We expect decommissioning costs will overtake development spend in 2022. Activity in the mature UKCS will become more focused towards decommissioning within the next decade," Legate revealed to Rigzone.
During the next 30 years, more than $87 billion will be spent on decommissioning activity within the UKCS, Mark McAllister, chairman of The Decommissioning Company, told an oil and gas conference in London in June.
Decommissioning Requires a Different Frame of Mind
Along with increased demand, there is a need for more people than are currently available in the North Sea decommissioning industry, Jonathan McGregor told Rigzone. Although workers looking to get involved in this line of work need to be aware that the job requires a different frame of mind compared to more constructive upstream oil and gas jobs, McGregor added.
"It's different … If you're building something then gold-plating it and making sure it's as best as it possibly can be, and you're putting large numbers of people on it to ensure that everything is perfect – decommissioning is not that," McGregor said.
"You're looking to do it realistically as cheap as possible. Of course there are some fundamental things that you have to comply with – you have to do it safely, you have to protect the environment, you have to make sure other sea-users are protected going forward – but other than that you have to do it cheaply, which essentially means that you do it with less equipment or with less people than you would do a construction project. Once you have that in mind then you can move forward," he added.
Despite its different nature, McGregor believes that people working in adjacent oil and gas disciplines can be trained to enter the sector without too much trouble, as long as they learn to deal with the cultural change.
Challenges to the Future of North Sea Decommissioning
The rising value of Brent crude would have a detrimental effect on decommissioning, according to Christopher Lloyd, an oil and gas consultant at CL Consultancy.
"If the oil price is back at $100 per barrel … then all of these assets and all of these people are going to be used for new projects and not decommissioning. Certainly anything above $70, that's where things will go," Lloyd said at an oil and gas conference held in London June 7.
The way in which the industry decides how to undertake decommissioning activity in the future could also be a limiting factor in its development.
Highlighting this point, McGregor said that the industry can choose whether it wants to have a boom in decommissioning or if it wants to take a more measured approach to allow for production in the North Sea to continue.
"If we pause and we think about it and we decommission sensibly, and with a plan, then there will still be an increase in decommissioning activity. Whether we call it a boom or not becomes a grey area, however, if we decommission sensibly it will ensure that the key infrastructure remains in place [and that] the industry has a future for new developments," he added.

AUDIO CLIP
Jonathan McGregor Talks about North Sea Decommissioning
Generated by readers, the comments included herein do not reflect the views and opinions of Rigzone. All comments are subject to editorial review. Off-topic, inappropriate or insulting comments will be removed.