Jefferies: OPEC Output Cut Unlikely
|
Tuesday, October 11, 2016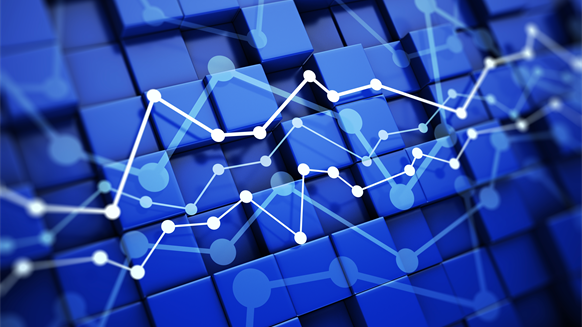 It's unlikely that OPEC will be able to maintain its planned output cut, according to oil and gas analysts at investment bank Jefferies.
It's unlikely that the Organization of the Petroleum Exporting Countries (OPEC) will be able to maintain its planned output cut, according to oil and gas analysts at investment bank Jefferies.
Last month, OPEC nations agreed to reduce output from a current production of 33.24 million barrels per day (MMbpd) to 32.5 MMbpd, in an informal meeting in Algiers.
"The Conference concurs that there is firm and common ground that continuous collaborative efforts among producers, both within and outside OPEC, would help restore the balance and sustainability in the market," OPEC said in a statement at the time.
Following the agreement, Jefferies has suggested that the plan lacks detail and believes it is unlikely that production cuts will be achieved.
"We remain skeptical that OPEC will be able to maintain its output targets unless Saudi Arabia is willing to resume its role as swing producer – and potentially accommodate the return of conflict barrels from Nigeria and Libya," said oil and gas analysts in a brief research note sent to Rigzone.
The investment bank did admit, however, that the mere threat of a production cut should put a floor under oil prices until the Nov. 30 OPEC meeting, even if implementation may prove to be ultimately unsuccessful.
"The oil price has moved to a level that is within reach of breakeven for the sector. This improves the defensive qualities of the IOCs (integrated oil companies) as dividends can generally be viewed as safe in the near-term," said Jefferies.
"However, valuations are increasingly stretched and we believe these stocks are now discounting oil prices between $70-75 per barrel long-term on an intrinsic basis. The stocks have an embedded option value linked to oil price momentum/volatility and this option value could continue to be the more important driver of stock performance in the near-term if oil prices remain volatile," Jefferies added.
The investment bank predicts that Brent oil will hit $58 per barrel in 2017 and $72 per barrel in 2018.
Generated by readers, the comments included herein do not reflect the views and opinions of Rigzone. All comments are subject to editorial review. Off-topic, inappropriate or insulting comments will be removed.