As Fracking Gets UK Nod, a US-Inspired Boom Is Far Away
by Bloomberg
|
Kelly Gilblom
|
Friday, October 07, 2016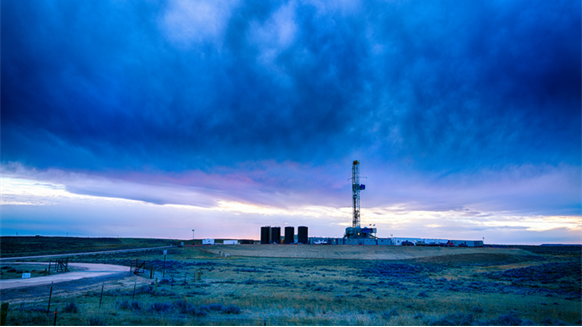 While the go-ahead for Cuadrilla is a chink in the armor, it's nowhere close to what the country needs to replicate US success, according to analysts and academics.
(Bloomberg) -- Four wells are better than none if you're trying to assess whether your country could host the next shale boom -- but it's not nearly enough.
Cuadrilla Resources Ltd. on Thursday won the right to horizontally drill and hydraulically fracture the wells in northern England after a two-and-a-half year battle. If it can prove it won't cause too many traffic problems, it could also get permission to drill another four.
While the go-ahead for Cuadrilla is a chink in the armor that has so far stymied attempts to produce shale gas in the U.K., it's nowhere close to what the country needs to replicate U.S. success in exploiting shale gas reserves using fracking, according to analysts and academics.
The ruling "does not necessarily mean that U.K. shale gas development will take off in a significant way," said Jim Watson, director of the London-based U.K. Energy Research Centre, a group that makes energy policy recommendations to U.K. Parliament. "The economics of shale extraction in the U.K. are still highly uncertain."
In the U.S., where fracking transformed the country from a net importer to the largest gas producer in the world, it took hundreds of wells from Texas to Pennsylvania to get started. In Poland, which was once held up as a potential hotbed of European shale gas, more than 100 wells were drilled only to discover the fuel couldn't be extracted economically, leading to an exodus of oil majors from Chevron Corp. to ConocoPhillips.
While fantastic or terrible results from the four wells may help determine future exploration decisions, it's still not enough to give a complete picture about the fate of fracking in the U.K., said John Williams, senior principal at Poeyry Management Consulting.
Existing Well
Cuadrilla's permits are the second fracking permission ruled on this year. Third Energy U.K. Gas Ltd. was granted an application to frack an existing well in northern England, a site where it already produces gas. Friends of the Earth, an environmental group, requested a judicial review of the approval, which will be decided on next month.
The U.K. government has strongly supported exploring shale gas, while local county councils have been more skeptical.
"The need for shale gas exploration is a material consideration of great weight in these appeals," Thursday's ruling on Cuadrilla from Javid's office said, which overturned an earlier decision by a local government body. "It could help achieve secure energy supplies."
The British Geological Survey estimated there was as much as 2,281 trillion cubic feet of gas in the Bowland Shale Basin, where Cuadrilla will be exploring -- about 1,000 times the U.K.'s consumption last year. The U.S. Energy Information Administration estimated in 2013 about 1 percent of that amount is technically recoverable in the entire U.K., and the volume that can be extracted profitably may be even smaller.
It's too hard to estimate how much shale gas Cuadrilla can produce until the company gets more data, according to Chief Executive Officer Francis Egan. Andrew Quarles, its technical director, said Wednesday the first wells are unlikely to be commercial. He hopes eventually they can put more wells on each site, which would lower the cost per cubic foot enough to turn a profit.
Even so, a U.S.-style shale boom remains unlikely.
"Just look at how long it took for Cuadrilla to get this far," Poeyry's Williams said by phone from London. "We didn't have the same types of planning approvals and safety approvals in the U.S. -- the whole process of developing shale in the U.K. will be completely different."
Cuadrilla still needs to work through conditions set out in the planning approval to get started in Lancashire, England, Egan said on Thursday in an interview. It hopes to have construction tenders for the site of four wells issued by the end of 2016 with drilling and fracking starting next year.
With assistance from Stephen Voss. To contact the reporter on this story: Kelly Gilblom in London at kgilblom@bloomberg.net To contact the editors responsible for this story: Lars Paulsson at lpaulsson@bloomberg.net Andrew Reierson
Generated by readers, the comments included herein do not reflect the views and opinions of Rigzone. All comments are subject to editorial review. Off-topic, inappropriate or insulting comments will be removed.