UK Government Gives Go-Ahead for Fracking in NW England
|
Thursday, October 06, 2016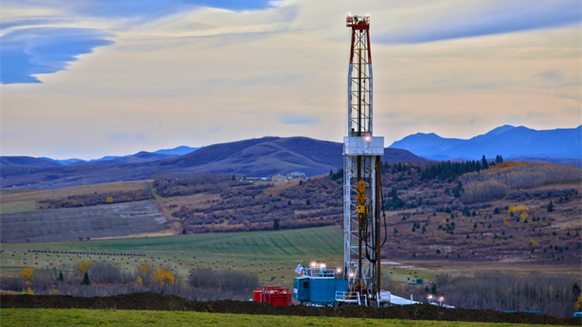 The UK Department of Communities and Local Government rules that Cuadrilla Resources can proceed with shale gas exploration, including hydraulic fracturing, at its Preston New Road site in Lancashire.
The UK Department of Communities and Local Government said Thursday that it has upheld three appeals related to shale gas exploration at the Preston New Road and Roseacre Wood sites in Lancashire, after the local authority opted to block applications to hydraulically fracture (frack) wells at the sites in June 2015. The move means that fracking can go ahead at least at the Preston New Road site.
Cuadrilla Resources appealed the decision soon after Lancashire County Council's Development Control Committee rejected its applications to drill on the grounds that there would be too much noise and traffic. The LCC's own planning officer at the time had recommended approval of the Preston New Road exploration site application as it was acceptable "on all environmental and planning grounds".
Since then, new Prime Minister Theresa May indicated that her government would be fully behind the development of a UK shale gas industry, and has even strongly suggested that families in areas where fracking takes place should receive windfalls from the revenues generated by gas produced from fracking.
On Thursday, the Department of Communities and Local Government said in an official statement that it will allow three of Cuadrilla's appeals and will grant planning permission for drilling and monitoring work at Preston New Road, as well as the construction of two seismic monitoring arrays at the Roseacre Wood exploration site. However, it has rejected Cuadrilla's appeal to be allowed to drill site at Roseacre Wood.
At Preston New Road, Cuadrilla will be allowed to drill up to four exploratory wells and frack those wells.
In its statement about the appeals, the government said that the Secretary of State for Communities and Local Government "agrees that the need for shale gas exploration is a material consideration of great weight in these appeals, but that there is no such Government support for shale gas development that would be unsafe and unsustainable", and that the need for shale gas exploration "could help achieve secure energy supplies".
Onshore oil and gas trade association UKOOG issued a statement in which chief executive Ken Cronin said:
"The approval of the application at Preston New Road is an important step forward towards determining what gas resources we have under our feet, with the aim of developing a sustainable onshore natural gas exploration industry in the UK. We need the gas to heat our homes, produce electricity, supply our industries and to reduce our dependency on imports. The onshore oil and gas industry is committed to producing this gas in the safest and most environmentally sensitive way possible and to creating jobs and opportunities in the supply chain.
"With respect to Roseacre Wood, the decision document highlights local transport issues which will require further consultation. All other issues as in Preston New Road have been addressed."
In another statement on the government's announcement, Michael Burns, energy partner at law firm Ashurst, said:
"This is a key decision not just for the UK shale gas industry but potentially for broader UK security of energy supply. In a post-Brexit world, the shale gas industry could also have a significant role in job creation which would be very welcome."
The British Geological Survey estimates that there could be some 2,281 trillion cubic feet of shale gas contained within the Bowland Basin in northwest England, where Preston New Road and Roseacre Wood are located.