Company Culture: Its Importance and How to Define Yours
|
Tuesday, October 04, 2016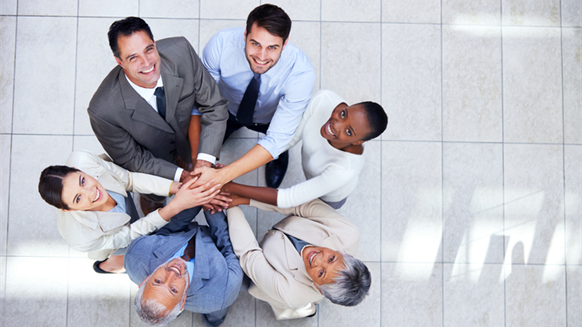 Oil and gas industry CEOs share their tips and success stories in developing their company cultures.
What comes to mind when you think of working at the Google headquarters? Is it free lunches? Onsite laundry facilities? Or perhaps a six-figure salary? These hard attributes (those that are objective and measurable) play a role in why the tech giant is consistently rated one of the best places to work … but what about the attributes that aren't measured by pay or perks? Frankly, Google has done an excellent job of creating a company culture that is inclusive, recognizable and highly desirable. Employees of all ages, ethnic backgrounds and genders work together within those colorful, innovative walls – and enjoy doing so.
Nav Dhunay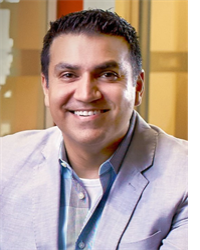 CEO, Ambyint
Oil and gas is an older and established industry in which workers often enter because their parents or grandparents worked in it. And while the appeal of working with cutting-edge technologies and securing a handsome salary can attract people to the industry, companies still need to focus efforts on building and maintaining their company culture – especially while the industry is in a prolonged downturn.
"Culture isn't about the features of a [work] environment. It's not whether or not you have a foosball table, basketball court or coffee machine," Nav Dhunay, CEO of Calgary-based oil and gas tech firm Ambyint, told Rigzone. Culture is about people and how they choose to interact with one another. At my company, we focus heavily on collaboration, transparency and mature thinking."
Dhunay said company culture has an impact in two key ways.
"It's a great way of attracting talented individuals. That's where companies first start to realize the benefits of a good culture, especially when they're competing with other companies also looking for great talent," he said. "If a job-seeker is comparing two similar companies and trying to make a decision, culture is going to help sway that candidate."
This was especially true a few years ago for oil and gas employers in Alberta, Canada, where companies would poach candidates from other companies, said Dhunay.
"A good culture also helps workers start to shine," he said. "It gives them the ability to come out of their shell and explore who they are as individuals."
Kathleen Eisbrenner
CEO, NextDecade LLC
Kathleen Eisbrenner, founder and CEO of The Woodlands, Texas-based NextDecade, LLC, a portfolio LNG company, described company culture as "a pervasive environment that impacts internal team interactions and decision making, as well as those of the company with external partners, customers and stakeholders."
Collaboration is also key.
"A successful business makes decisions after a listening process; consensus is an unrealistic expectation for a successful culture," Eisbrenner told Rigzone.
How to Develop a Company Culture
The first step in creating a company culture is focusing on 'the why,' said Dhunay. Why does a company exist and what's important to it, its vision and where it wants to go in the industry?
Next comes determining the type of behavior a company wants from its employees. This includes determining management style.
"A lot of this is driven by the CEO or founder of the company because they're the one with the vision," Dhunay said. "The management then makes the decision on how they want employees to interact with each other and starts setting things in place to make that happen."
Eisbrenner shared six lessons she learned from her 30-plus years of experience as an entrepreneur in the natural gas/LNG industry. She said by applying these lessons, it creates a roadmap on how to develop a definitive culture of camaraderie and success.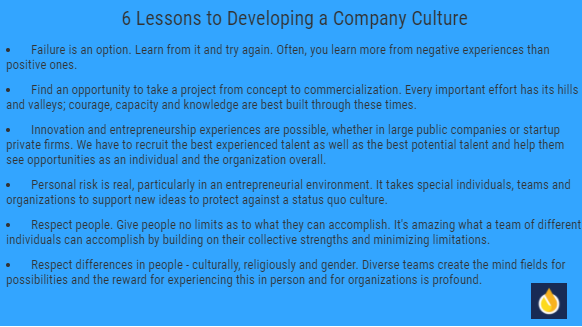 Managing a Multigenerational Workforce
It's important when creating a company culture to make sure it's inclusive of multiple generations as oil and gas encompasses industry veterans like Baby Boomers as well as younger millennials and, eventually iGen – the generation following millennials.
Dhunay has a multigenerational workforce at Ambyint, and described it as challenging, but something they've been able to overcome.
"We've found that any time we can help the older and more experienced generation understand why we're doing something – it's really about 'the why' – it helps to start bridging some of the gap within generations," he said.
Sarah Sajedi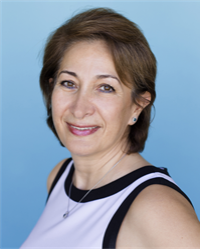 CEO, ERA Environmental Management Solutions
For example, at his company, Dhunay said they practice a lot of intermingling between the newer generation and older generation.
"We encourage and promote that. When new employees come on board, we give them a buddy within the company and usually that buddy is from a different group and/or department and can be a more veteran worker," he said. "This helps build relationships and overcome the generational gap that exists in between how they like to operate."
Sarah Sajedi, director of research and development and CEO of Montreal-based ERA Environmental Management Solutions, shared a similar sentiment.
"The biggest component to establishing an inclusive multigenerational workforce is to encourage an environment of perpetual learning," Sajedi told Rigzone.
"When people are constantly learning, they have a tendency to forget the inconsequential things. You need to stimulate situations where the eagerness of youth is mirrored by the experience of wiser employees."
And you can't forget about communication.
"Our company puts a significant emphasis on ensuring communication occurs as smoothly and as effectively as possible," she said. "We encourage people to talk to each other. We want people to know how their coworkers feel, what challenges they face and how everyone can contribute to overcome them. This develops a sense of community and a sense of responsibility among the workforce."
Generated by readers, the comments included herein do not reflect the views and opinions of Rigzone. All comments are subject to editorial review. Off-topic, inappropriate or insulting comments will be removed.