Aker, Aibel Win Contracts Worth $600M for Dvalin Work, Offshore Norway
|
Tuesday, October 04, 2016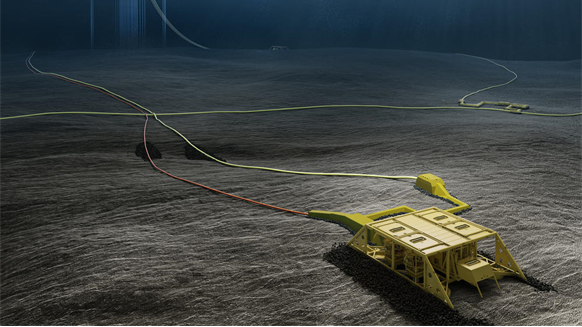 Oil and gas producer DEA awards contracts worth approximately $600 million to Aker Solutions and Aibel.
Independent oil and gas producer DEA has awarded contracts for work on the Dvalin field in the Norwegian Sea to oilfield engineering services firms Aker Solutions and Aibel, the company announced Tuesday.
On Monday, DEA submitted its Plan for Development and Operation to the Norwegian government. The project promises to support thousands of jobs both onshore and offshore during its development phase.
Dvalin will be developed with a four-well subsea template, which is connected to the Heidrun platform. At Heidrun, the gas will be partly processed in a new module, before the gas is transported in a new export pipeline to Polarled, going to the Nyhamna onshore gas terminal. At Nyhamna, the gas will be processed and transported to the European market.
In Tuesday's statement from DEA, the company said that Aker has won the contract for the subsea production system while Aibel will supply modules and offshore integration at the Heidrun platform. Between them, the contracts are worth some EUR 530 million ($600 million). The total development cost of the project is estimated at EUR 1.1 billion ($1.2 billion).
Aker's contract will see it build a 300-ton subsea template as well as the Dvalin field's umbilical connection to the Heidrun platform. The two new modules to be installed at the Heidrun platform – one a 4,000-ton module for gas treatment, the other a 400-ton injection system – will be built by Aibel. The modifications for the tie-in of Dvalin to Heidrun will be planned, executed and operated by Statoil.
DEA expects the project to create more than 6,000 man-years of work for suppliers, and estimates that approximately 68 percent of this work will come from Norwegian suppliers.
In Tuesday's statement, DEA Norge Managing Director Hans-Hermann Andreae commented:
"These contracts are a major step in our effort on getting the Dvalin field developed, and we are very satisfied with having Aker Solutions and Aibel on board.
"The Dvalin license will award contracts with a value of 530 million Euros over the next couple of weeks. These contracts will create hundreds of jobs in a demanding time for the supplier industry."
The Dvalin field is located in production license 435 in the Norwegian Sea, approximately nine miles northwest of Heidrum and 175 miles from Nyhamna. DEA operates the license with a 40-percent interest. Other partners include Edison (20 percent), Maersk (20 percent) and OMV (20 percent). Production is expected to begin at Dvalin in 2020.
Generated by readers, the comments included herein do not reflect the views and opinions of Rigzone. All comments are subject to editorial review. Off-topic, inappropriate or insulting comments will be removed.