Industry Veteran Raising Funds for Deepwater Horizon Documentary
by Karen Boman
|
Rigzone Staff
|
Monday, October 03, 2016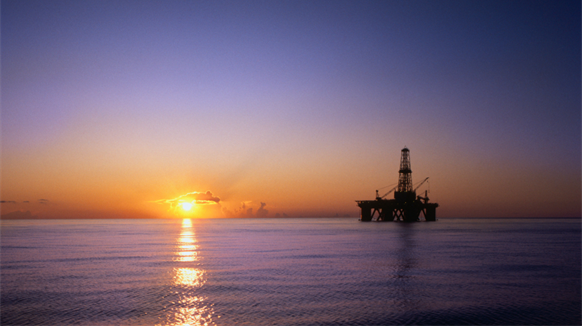 An oil and gas industry veteran tells the stories of Deepwater Horizon's "real heroes" with a documentary film.
For Greg Williams, Transocean's Deepwater Horizon drilling rig was his home away from home. During his six years on board, he got to know many of the 115 survivors of the 2010 Macondo incident, as well some of its victims.
Williams now is telling the stories of Macondo's "real heroes" with a documentary film project. Williams, a former Transocean employee who in 2014 founded Houston-based consulting firm Contechnix LLC, is seeking to raise $75,000 to make the film.
While the Macondo incident will be featured in film Deepwater Horizon, which hit theaters Sept. 30, there are still many survivors who have not told their stories, Williams told Rigzone in an interview.
"Ultimately, the documentary project is about ensuring that the survivors stories are heard, and don't end up as just a footnote on a broken Wikipedia page," said Williams, who worked for Transocean from 1999 to 2012.
The documentary – which will feature five key members from the Deepwater Horizon's surviving crew – will attempt to dispel rumors and false information that has surrounded the Macondo incident, according to a Sept. 23 press statement from Williams' company, Contechnix LLC. Williams owns and operates the consulting firm, which he founded in 2014.
Williams first started approaching some of the families in 2012 about making the film. At that time, it was still a painful conversation for people.
"Now that there has been more time, more elements have come out and memories that people are willing to share," Williams said. "The world needs to know these stories, not just the Hollywood sensationalism. They need to understand that one person's perspective doesn't tell the true event."
A commemorative memoir book also is planned for the crews who worked on the Deepwater Horizon in its decade of service. The documentary part of the project became important when Williams realized they had to condense things to get to more of the heart of the story. He is seeking involvement from the more than 480 people who worked on the rig to gather their memories.
If Williams can raise half the funds, he can put a producer and crews in place to make the film. Williams said he has been in contact with the SCAD Film Institute in Savannah, Georgia, and has talked with someone interested in acting as a producer. Williams also has contracted Houston-based Henderson Enterprises to assist in technical writing for the project.
Williams said he hadn't caught an early screening of the film.
"From what I see from the trailers, there is much left to be desired," Williams told me. He didn't see much interaction from the survivors except for one person's perspective.
He has spoken with some of the families who lost loved ones and were able to see an early screening of the film. They told Williams that it paid tribute to their loved ones, which made them happy.
"The movie added a bit of closure for those who couldn't place in their mind where their loved ones were at the time of the incident," Williams said. "But the world needs to remember the survivors as well."
Williams, Macondo Victims Shared Good Times on Deepwater Horizon
Greg Williams (far left) got to know some of the victims of the Macondo incident during his time on the Deepwater Horizon. Some of the victims include Roy Wyatt Kemp (second from left), Karl Kleppinger Jr. (fifth from left) and Donald Clark (sitting at table). Shane Roshto, another Macondo victim who Williams knew well, was not yet onboard as a rig employee.
1
2
View Full Article
Generated by readers, the comments included herein do not reflect the views and opinions of Rigzone. All comments are subject to editorial review. Off-topic, inappropriate or insulting comments will be removed.