Dvalin Field Development to Support 1,000s of Norwegian Jobs
|
Monday, October 03, 2016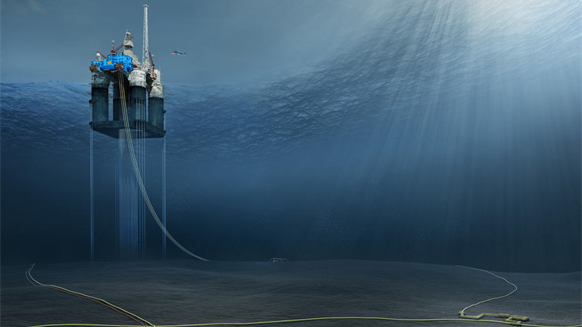 DEA Deutsche Erdoel's proposed plan for the development of the Dvalin field would support thousands of jobs in Norway.
A proposed project to develop the Dvalin field offshore Norway could support thousands of jobs, according to independent operator DEA Deutsche Erdoel.
In its Plan for Development and Operation (PDO) for the Dvalin field, which DEA announced Monday has now been handed over to Norway's Ministry of Petroleum and Energy, the firm said it plans to produce some 643 billion cubic feet of gas from two reservoirs. The development cost of the project is estimated at EUR 1.1 billion ($1.2 billion) with production planned to begin in 2020.
"It's a major step for DEA to hand-in the PDO and to transfer this project into the next phase," DEA CEO Thomas Rappuhn said in a company statement. "The Dvalin development will contribute significantly to DEA's ambition to further grow our business in Norway."
In a separate statement sent to Rigzone, DEA said that the project would support more than 6,000 man-years in its development phase, which would translate to some 2,000 jobs if the development of the project begins in 2017. DEA also said that half of this work would be accounted for by the main contractors in Norway, with the other half being split among subcontractors and vendors.
Dvalin will be developed with a four-well subsea template, which is connected to the Heidrun platform. At Heidrun, the gas will be partly processed in a new module, before the gas is transported in a new export pipeline to Polarled, going to the Nyhamna onshore gas terminal in mid-Norway. At Nyhamna, the gas will be processed and transported to the European market.
The Dvalin field is located in production license 435 in the Norwegian Sea, approximately nine miles northwest of Heidrum and 175 miles from Nyhamna. DEA operates the license with a 40-percent interest. Other partners include Edison (20 percent), Maersk (20 percent) and OMV (20 percent).
Generated by readers, the comments included herein do not reflect the views and opinions of Rigzone. All comments are subject to editorial review. Off-topic, inappropriate or insulting comments will be removed.