Petrobangla Invites EOIs for 3 Offshore Exploration Blocks in Bay of Bengal
|
Thursday, September 29, 2016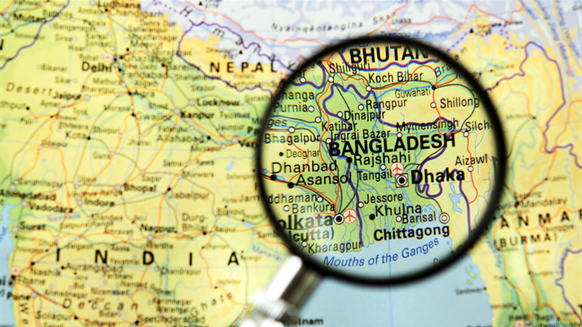 Petrobangla invites foreign companies to submit expressions of interest (EOI) for oil and gas exploration in three offshore blocks in the Bay of Bengal.
State-owned Bangladesh Mineral Oil & Gas Corp. (Petrobangla) extended an invitation to foreign companies to submit expressions of interest (EOI) to explore for hydrocarbons in the three offshore blocks in the Bay of Bengal, a senior company executive told Dhaka Tribune, as reported Thursday by the local media.
Petrobangla seek EOIs for deepwater blocks DS-10 and DS-11 as well as shallow-water block SS-10 under the country's Speedy Supply of Power and Energy (Special Provision) Act, 2015.
"Upon receipt of EOIs, the interested international oil companies (IOC) that are deemed best suited to perform the operation will be short-listed. Thereafter, Request For Proposal documents will be sent to the short-listed companies," Petrobangla Director Jameel A Aleem said.
Petrobangla indicated that foreign oil and gas companies have to submit their EOIs by Oct. 19.
According to the Dhaka Tribune, the latest bidding round is unlike previous ones as the Bangladesh government will purchase the oil and gas, if any, from these offshore blocks in the Bay of Bengal at a competitive price as quoted by the IOCs in their bids. This stands in contrast to the earlier bidding rounds, when Petrobangla fixed the prices for oil and gas in model production sharing contracts (PSC) before the launch.
The DS-10 and DS-11 blocks became available in October 2014 after U.S. independent energy company ConocoPhillips Co. decided following six years of negotiations with the Bangladesh government that it will not invest in drilling exploration wells.
Earlier on Feb. 4, Petrobangla invited EOIs for the exploration and development of three deepwater blocks, DS-12, DS-16 and DS-21, in the Bay of Bengal under the Special Act. The invitation attracted South Korea's Daewoo International Corp., which expressed an interest to explore for oil and gas in only one of the three deepwater blocks.
Annual energy consumption in Bangladesh has been rising since 2005, with the South Asian nation consuming 30.7 million tons of oil equivalent (MMtoe) in 2015, up 8.7 percent from the previous year, according to data from BP's Statistical Review of World Energy 2016. Bangladesh's oil demand last year stood at 5.5 MMtoe, while natural gas consumption was estimated at 24.1 MMtoe.
Generated by readers, the comments included herein do not reflect the views and opinions of Rigzone. All comments are subject to editorial review. Off-topic, inappropriate or insulting comments will be removed.