A Day in the Life of ... Patricia Morin, Project Manager
by Valerie Jones
|
Rigzone Staff
|
Wednesday, September 28, 2016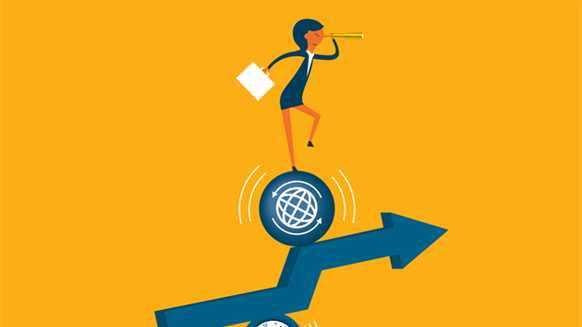 Oil and gas professional Patricia Morin shares her experiences working offshore and her move to project management and quality management.
Patricia Morin has an oil and gas career that spans more than two decades. And when she began in 1996 working offshore, her biggest challenge wasn't being a woman working on an offshore rig in a predominantly male environment. It was explaining it to her family.
"My challenge was having my family overcome their fears of me going to work offshore and really just being okay with pursuing my choices in life," Morin told Rigzone.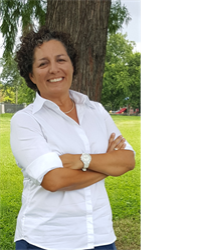 Patricia Morin
Her first offshore assignment with Sedco Forex, owned by Schlumberger at the time, was on a shipyard in Pascagoula, Mississippi. Morin admitted she had to adjust to living in an environment of a mostly masculine culture, but found it to be an overall positive experience.
"Once I got onboard, I met a lot of nice men who mentored me and took me under their wing," she said. "As long as I was working hard and giving it my all, they were willing to help me on my way."
And while Morin was respectful of everyone on board, she didn't let the guys push her around.
"They would ask me to make their coffee and I said, 'no, make it yourself,'" she said. "Never let anyone make you feel inadequate."
Whereas some people would view it as men/women on a rig, Morin said she never looked at her comrades that way.
"I never viewed us on a gender basis – we're all the same when working on the rig," she said. "When you're working, instead of seeing gender, I see them as people. I see their strengths and weaknesses. It's a lot easier to deal with people when you take away race, gender and religion."
Morin's career began as a project engineer before she moved into quality assurance and project management. She's held positions with Atwood Oceanics Inc., ABS Consulting, GE Oil and Gas and as a consultant for Exxon Mobil Corp.
"Throughout my career, I've been very fortunate to span a broad spectrum: I started off in engineering supporting drilling rigs throughout different projects," she said. "Then, I moved to the regulatory side and got to see what went into classifying vessels and all the regulatory issues that go into the offshore drilling industry. Once I moved to quality assurance, I started to get the whole picture. At GE Oil and Gas, I got an opportunity to see the manufacturing and vendor side of the process. I understood the challenge vendors go through trying to supply equipment to drilling operators. I saw everyone's point of view and perspective, which gave me good insight."
Morin was then able to take all of her experience and use it in her role at ExxonMobil, which she describes as more of a project management role – overseeing and making sure everyone is executing correctly.
Morin recounts a typical day in her role at ExxonMobil:
Usually, my day started a little early because most of the business was in eastern Canada. Sometimes, it's early meetings or conference calls, then checking my email to find out what the latest crisis is and deal with that first. Every day was different with different fires [to put out]. The first thing is to make sure everything is manufactured correctly … there's some troubleshooting. Internally, there is a lot of discussion about whatever fire has erupted that day. Sometimes, we may get an email from our team in Canada saying they have a problem. I then have to coordinate the right people in Houston with the right people in Canada, along with myself, and get it resolved before the day is up. Essentially, my time was spent managing through influence and getting everybody in the same room to resolve the issue.
Morin's career has allowed her to travel the world, working in the Gulf of Mexico, the Grand Banks of Newfoundland, Singapore, Australia, Malaysia and Manila in the Philippines.
1
2
View Full Article
Generated by readers, the comments included herein do not reflect the views and opinions of Rigzone. All comments are subject to editorial review. Off-topic, inappropriate or insulting comments will be removed.