UKCS In Urgent Need of Fresh Investment
|
Monday, September 26, 2016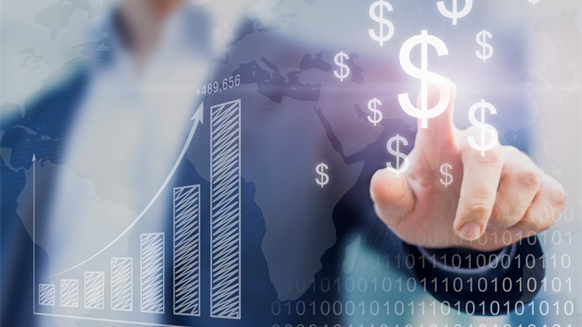 The UK Continental Shelf is in urgent need of fresh investment to boost exploration and drive activity, says Deirdre Michie, Oil & Gas UK's chief executive.
The UK Continental Shelf is in urgent need of fresh investment to boost exploration and drive activity, according to Oil & Gas UK Chief Execuitve Deirdre Michie.
"Exploration has fallen to record lows and little new investment has been approved in 2016 and 2017 looks no better," said Michie in a statement marking the release of Oil & Gas UK's Economic Report 2016.
"In light of this I am calling on governments today to vigorously champion the UK's oil and gas industry, by providing certainty in our fiscal regime, encouraging new entrants to the market and recognizing our supply chain as vitally important to the economy," Michie added.
Michael Burns, energy partner at law firm Ashurst supported Michie's view and encouraged the UK Government to change its fiscal strategy.
"The industry is working hard to adjust to an oil price that is likely to be the 'new normal' for some time to come. However, to attract new investment in the UK oil and gas sector, the UK Government must continue to engage with the industry and implement further fiscal reforms," he said.
The call for fresh investment comes as Oil & Gas UK revealed that the cost of extracting a barrel of oil or gas from the UK Continental Shelf has nearly been cut by 45 percent since 2014.
In spite of these cost savings, major challenges still remain in the UK oil and gas industry, said Oil & Gas UK. The supply chain has seen an average 30 percent fall in revenues since 2014 and around 120,000 jobs have been lost over the past two years.
"The evidence in the report demonstrates what our industry can achieve when the basin's competitiveness is addressed and the tax regime reformed," said Michie.
"Now it is time for the UK and Scottish governments to reinforce their efforts to promote the UKCS, nationally and internationally, as an attractive investment with world leading capability from front end exploration to late life operations," she added.
In response to Oil & Gas UK's latest report, Mark Andrews, head of oil and gas for the UK at KPMG, praised the efficiencies seen in extraction costs.
"The news of a continued decline in average operating costs per barrel highlights the progress that has been made to reduce costs and increase efficiency," Andrews said.
"The ongoing move towards greater collaboration between operators is allowing organizations to reassess their operating model, and in many cases this will also be a source of added efficiencies," he added.
Andrews also highlighted the difficulties the sector is currently facing and dashed hopes of a significant short-term price increase.
"With oil prices continuing to hover below $50 a barrel, the release today of Oil & Gas UK's 2016 Economic Report has served to remind us of the significant challenges currently facing the UK North Sea. Whilst not unexpected, the confirmation that 2016 will be the basin's fourth consecutive year of free cash-flow deficit, underlines the major financing issues facing many companies," said Andrews.
"Prices are unlikely to bounce back to $100 in the short-term, and with supply and demand dynamics unchanged, we expect this to lead to a period of increased deal activity, as the stronger and better capitalized organizations seek to obtain assets at historically low valuations," he added.
Commenting on future spend across the UKCS, Andrews outlined the importance of decommissioning and predicted its future path.
"Decommissioning activity continues to accelerate, both in terms of number of fields and expenditures. This trend will only continue, with this becoming an increasingly important activity across the basin," said Andrews.
"All stakeholders in the basin are currently looking at the decommissioning challenge and grappling with the best approach. There are likely to be significant economies of scale available once decommissioning activities reach a suitable size, particularly in the context of hub-based activity. Those organizations that are able to move quickly around organization and structure will be able to obtain these benefits first, which may provide a significant competitive advantage in the longer term," he added.
Generated by readers, the comments included herein do not reflect the views and opinions of Rigzone. All comments are subject to editorial review. Off-topic, inappropriate or insulting comments will be removed.