Singapore's NUS Slowly Builds its Petroleum Engineering Program
|
Monday, September 26, 2016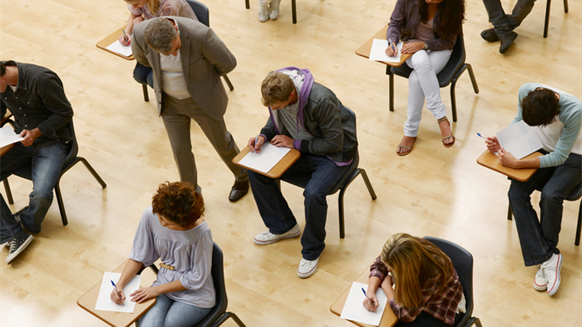 The National University of Singapore capitalized on the industry downturn to recruit experienced staff for its fledgling petroleum engineering program.
One inevitable consequence of the two year-long downturn in the global petroleum industry has been job cuts, a development that has negatively impacted the entire business worldwide. However, downsizing offers opportunities for organizations to hire skilled professionals that would otherwise not be easily available.
It is in this context that the National University of Singapore (NUS) recently recruited 2 former employees of Royal Dutch Shell plc to teach its fledgling petroleum engineering (PE) program, which will be celebrating its first anniversary in January 2017. The presence of industry veterans among the teaching staff could offer a boost to the program among current and future students.
The NUS PE program has its genesis in a government plan to improve the petroleum equipment and services sector. Although Singapore has no hydrocarbon resources, it has been a key center supporting the upstream sector in Southeast Asia. Singapore's Second Minister for Trade & Industry S Iswaran said Oct. 15, 2014 that the sector had enjoyed a compounded growth of 10 percent since 2006 and contributed $2.95 billion (SGD 4 billion) in manufacturing output in 2012.
Given its relatively sizeable financial contributions to Singapore's economy, albeit prior to the slump in global oil prices, the Minister said the sector offers opportunities to engage in high-value research and engineering activities in providing solutions for the energy industry.
And so, the petroleum engineering professorships program (PEPP) was launched in October 2014 to help build research and development (R&D) capabilities and talent for the sector. As part of the PEPP, the university was required to offer new course modules in petroleum engineering for the Masters in Offshore Technology (MOT) and to partner companies in R&D projects.
Rigzone interviewed Professor Arthur Cheng Chuen Hon from NUS Department of Civil & Environment Engineering for an update on the Masters' PE program. Cheng is one of staff teaching PE at the university.
Arthur Cheng Chuen Hon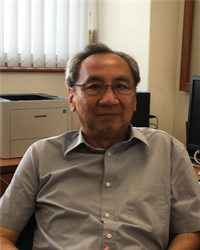 Department of Civil & Environment Engineering, NUS
Rigzone: When we met in late 2014, you mentioned that NUS will launch PE as part of MOT in 2015. Did the program proceed as planned and what has been the response?
Cheng: I think the response is quite positive. But the enrollment is not as high as we had hoped for because of the industry downturn. We have several candidates taking master's and a couple pursuing Ph.Ds. We will probably get a couple more doing their doctorates next year.
Rigzone: How would you describe the profile of the students?
Cheng: The profiles of students in the first intake in January are quite mixed. Most take the program part-time, but there are a couple doing it full-time. The majority of the part-time candidates are self-financing although a few received partial support from the companies they worked for. The first group of students will probably graduate in Spring of 2017. We have also received our second group of students in July (two annual intakes for the program – in January and July).
Rigzone: What are your observations about running the PE program for nearly a year? Are there plans to tweak the program?
Cheng: We are still evolving the program. Besides myself, we have Dr. Elita Li, who joined us as an assistant professor this semester. She is a seismic expert. There will be a professor who will join us in October. He's a reservoir engineer, with 35 years of experience at Shell. We have another Shell employee, who specializes in reservoir geomechanics, starting work in January. So these two senior staff, when they come on board, will work together to evolve the PE program further. There could be more focus on the reservoir part, covering flow-related issues.
1
2
3
View Full Article