UK Shale Gas: UKOOG Responds to Labour's Fracking Ban Pledge
|
Monday, September 26, 2016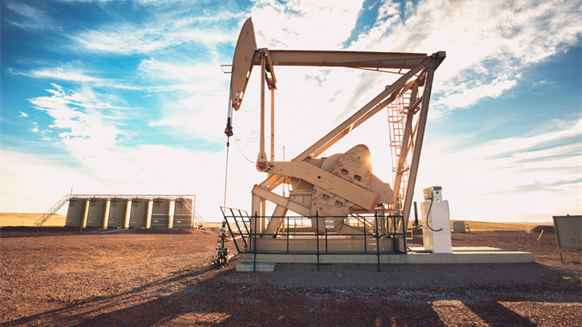 UKOOG says that a "one size fits all" approach to energy policy in the UK would have a detrimental effect on the economy as the Labour Party pledges to ban fracking.
The UK shale gas industry has warned that a "one size fits all" approach to energy policy would have a detrimental effect on the environment and the country's economy. UKOOG, the body which represents the UK's onshore oil and gas industry, issued its warning after the Labour Party said Monday morning that it would ban fracking if elected to government in 2020.
At the Labour Party conference, being held this week, Shadow Energy Secretary Barry Gardiner said that fracking for shale gas would make the UK dependent on fossil fuels when the priority should be clean energy.
"Fracking locks the UK into an energy infrastructure that is based on fossil fuels long after our country needs to have moved to renewables," Gardiner was quoted as saying in a Reuters report.
However, UKOOG Chief Executive Ken Cronin responded:
"We import over 50 percent of our gas usage today and that is set to rise to 80 percent, while at the same time 84 percent of our homes use gas for heating, 61 percent for cooking, up to 50 percent of our electricity comes from gas and a large number of everyday products use gas as an integral feedstock.
"Imports of gas as LNG [liquefied natural gas] are 15-percent more carbon intensive than locally-produced shale gas. If we want to maintain the right of the general public to access heat and power securely, manage climate change and create UK-based jobs, then we need to develop renewables, nuclear and natural gas from shale. To go for a narrow one size fits all approach will lead to more imports and a detrimental impact on the environment and economy."
The GMB union, which represents oil and gas workers as well as employees in other industries, was also unimpressed.
GMB Scotland Secretary Gary Smith said in a statement that the UK needs shale gas, and that it has its own resources to produce.
"Given we will need gas to heat our homes and power industry, the question is therefore, where are we going to get our gas from. We are increasingly going to be dependent on regimes fronted by henchmen, hangmen and headchoppers for the gas we need," he said. "That isn't ethical and is surely an abdication of our environmental and moral responsibilities."
The UK is sitting on very large amounts of natural gas trapped in shale gas, according to geologists. In the North West of England, not far from where this week's Labour Party conference is being held in Liverpool, the British Geological Survey estimates there to be between 822 and 2,281 trillion cubic feet of natural gas in the Bowland Basin. However, there have been many protests and local opposition against companies like Cuadrilla Resources that have been planning exploratory wells in the region.
Shortly after becoming the new Prime Minister this summer, Conservative Party leader Theresa May intervened in the shale gas debate by having her office at Number 10 Downing Street issue a statement stating that a portion of profits from shale gas drilling should go directly into the pockets of householders in areas affected by such drilling. The move has been seen as an extension of the support that the UK's nascent shale gas industry already enjoyed under David Cameron's premiership.
The Labour Party's leadership has taken on a decidedly left-wing complexion since the UK's General Election in 2015 and recent events within the party suggest it will not change its anti-fracking stance any time soon. Jeremy Corbyn, a long-time leftwinger, has just fought off an attempt to replace him as leader of the UK's official opposition party. On Saturday, Corbyn won a convincing victory in a leadership contest that saw him take almost twice as many votes as his challenger, Owen Smith. The Labour Party has also seen its membership swell under Corbyn's leadership.
Generated by readers, the comments included herein do not reflect the views and opinions of Rigzone. All comments are subject to editorial review. Off-topic, inappropriate or insulting comments will be removed.